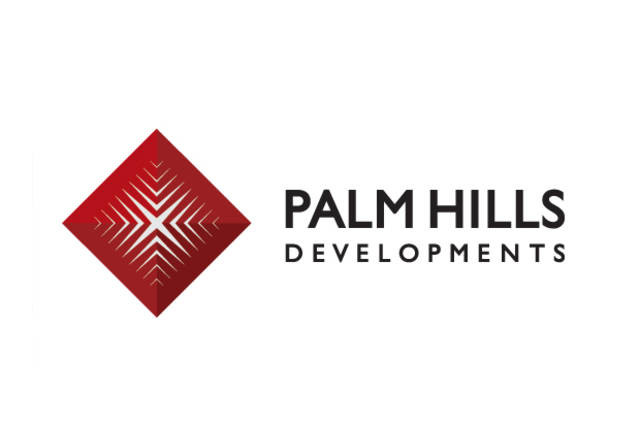 About Hacienda Bay North Coast
Project Name: Hacienda Bay.
About Project: it is for all beauty lovers and recuperation in charming nature, as it is a full-service and facilities resort with all the leisure activities that residents feel comfortable with.
Hacienda Bay Location: It is located in North Coast on Kilo 200 Alexandria-Matrouh Road in front of the sea directly.
Hacienda Bay Space: it is designed on a space of 2.4 million m² equal to 593 acres.
Units Type: vary among chalets - villas - twin houses - townhouses - apartments.
Units Space: Chalets space starts from 200 m².
Twin house space starts from 399 m².
Villas space starts from 354 m².
Price Per Meter: it starts from 16,750 EGP for apartments.
Villas price starts from 25,0000 EGP up to 55,000 EGP.
The Developer Major Projects: Palm Hills Developments.
Payment Methods: 5% downpayment, 10% upon contracting, and installments up to 6 years.
Find out the Properties for sale in North Coast
Spending your summer vacation in one of the tourist villages on the North Coast is really great, but to be an unconventional and more enjoyable vacation, should be your destination, it is one of the most beautiful and wonderful tourist resorts not only on the North Coast but in all other tourist cities.
Hacienda North Coast is one of the best tourist resorts that offer you a great view of the sea directly while providing all the services, facilities and leisure activities to meet the needs of all customers.
Full Details on the cheapest Chalets for sale in North Coast
It has been implemented on an area of 2.4 million m² or equivalent to 593 acres, with a variety of spaces as you will find chalets, twin houses, townhouses, standalone villas and apartments, and the project provides private gardens in front of units with space up to 200 meters. There are about 2200 residential units in the resort on an area of 550,000 meters, and the rest of the area for green spaces and services.
Hacienda Bay Palm Hills location
It is located in the most beautiful and highest place in the heart of the North Coast which visited by tourists and visitors from all over the earth in Sidi Abdel Rahman directly at kilo 200 Alexandria-Matrouh road and overlooking the sea directly.
It has a brilliant geographical location as it is about two hours from Cairo, about 265 kilometers, an hour from Marsa Matrouh, 15 minutes from Alamein Airport, and about 10 minutes from the World War II Museum in El Alamein, it can be reached in only one hour by car from Alexandria Airport and Borg El Arab Airport, and an hour and a half from Alexandria.
These reasons have made citizens and investors hurry up to book since the project was announced.
Top class Resorts in the North Coast that will change your lifestyle
Read more about the project
Major Services in Hacienda Bay Resort
All village services meet the needs and requirements of life for all customers so that the citizen does not need to leave it in search of any service and the most prominent services include:-
Vast green spaces for walking and relaxation.
Many covered and open swimming pools.
Equipped Gym, Jacuzzi, and Spa.
Billiards Tables Halls and many many other games.
A club with playgrounds including a Golf Court with 18 holes on 672 m², sports club, social club, and football and Tennis Court, and ping pong.
A commercial mall with all world brands with the best prices.
Many restaurants and cafes.
Mosque,
24-hours medical services by an equipped and private hospital and a pharmacy.
24/7 security and guarding.
Secured and covered garage.
Your guide to know the top Villas for sale in North Coast
The Village Design
It is designed with sophistication and luxury inside and out, luxurious modern and classic finishing for all residential units and residential spaces, as well as facilities with the most exquisite outstanding design.
The company that implemented this edifice has designed it with a unique design as if you are living on another planet characterized by the calmness and attractiveness of like no other.
Browse Now Apartments for sale in North Coast
Residential Units Spaces & Types within Hacienda North Coast Egypt
The units vary among chalets - villas - twin houses - townhouses - apartments.
The resort contains about 2,200 residential units on an area of 550,000 meters.
The chalets space starts at 200 m².
Twin House spaces start at 399 m².
The villas' space starts at 354 m² with a private garden of up to 578 meters.
Choose Your Dream Home Easily Twin houses for sale in North Coast
Price per meter and payment system
Price per meter starts from 16,750 EGP in apartments.
Price per meter starts from 25,000 EGP up to 55,000 EGP in villas.
Twin House price starts from 2,100,000 EGP up to 7,500,000 EGP.
Twin House average price starts from 6,000,000 EGP.
As for the payment system, you can pay 5% or 10% of the unit value as downpayment and installments up to 6 years.
More information about Townhouses for sale in North Coast
The Delivery Date of Units
The units shall be delivered fully finished after 3 years from booking.
About The Owner Company of Hacienda Bay Village
As for the company that owns Hacienda Bay village is Palm Hills Developments, which is one of the largest real estate companies in Egypt and has a long history through which it achieved many successes in east and west Cairo and has more than 5 million square meters of Saudi land will contain a lot of successful real estate projects, it has established in 2005.
Palm Hills Major Projects
Hale Town Project.
Golf Central Palm Hills Mall.
Badya Palm Hills Compound.
Capital Gardens Compound.
Village Gate Compound.
Palm Hills Katamya.
Palm Parks 6 October.
Palm Hills Katamya 2.
Woodville Compound.
Hacienda White North Coast.
Golf Extention Project.
Palm Hills October.
Casa Sheikh Zayed.
Palm Vally Compound.
Find out in detail the newest North Coast resorts
Note that the prices and spaces mentioned herein are for the first half of 2019, and therefore it is changeable, and we, Real Estate Egypt, are keen to update the spaces and the list of residential and commercial units' types and prices constantly to keep the customer informed of the real estate market changes.
Amenities
Security
Playgrounds
Swimming pools
Shopping center
Commercial area
Mosque
Social Club
Health club and Spa
Water Fountains
Hotel
Other Projects in the Same Area