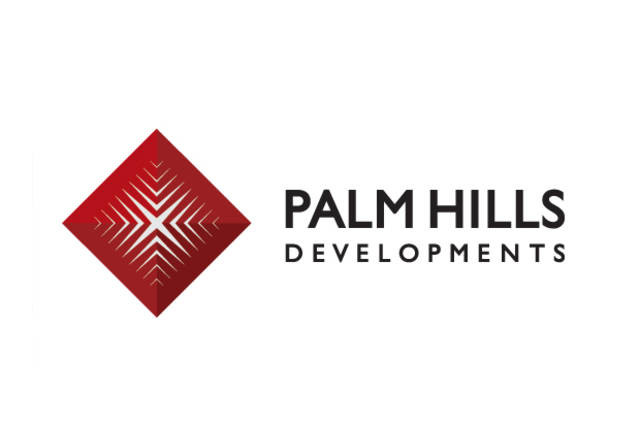 About Badya Palm Hills Compound
Status
Under Construction
Project Name: Badya.
About Project: a residential Compound by Plam Hills in 6th of October and it is reachable by El Wahat Road and Faiyum Desert Road.
Badya Location: In the heart of 6th October on El Wahat (Oasis) Road.
Badya Space: 3000 acres.
Units' Type: Standalone Villas - Twin Houses - Penthouses - Apartments.
Units' Space: starts from 82 m² up to 504 m².
Units' Price: starts from 850,000 EGP.
Price per meter: starts from 13,750 EGP up to 14,457.
The Developer Name: Palm Hills Development.
Payment Methods: 10% downpayment and installments up to 8 years.
Badya 6th Of October City
To all those interested and looking to live in a safe, quiet and comfortable compound, and at the same time close to the heart of October, here's "Badya Palm Hills" October.
The compound is unique and distinctive with many educational, health and sports services as well as fair prices, as it is one of the most important modern real estate projects and combines modern facade with wonderful services for the residents as well as the vast green spaces which ensures customers calm, comfortable and the highest degree of privacy.
On Oasis Road, you'll find the compound designed with the vital creative city system in a strategic location that allows the people to reach the heart of Cairo in just a few minutes.
Ensure a peaceful and comfortable life and easily connect with different areas of Cairo by owning a unit in "Badya".
Badya Palm Hills Compound is one of the largest residential communities within the city of October 6th, where this residential gathering is located in the heart of 6th of October City on El Wahat Road and specifically to the new extension area of 6th of October City which connects East and West Cairo. It is easily accessible through several roads, El Wahat Road and Faiyum Desert Road.
Find out more about the highest compounds in 6th Of October City
Badya Palm Hills Space
It is located on an area of ​​3000 acres, It has been planned to be executed in 6 phases and each phase is a stand-alone compound with all services within.
Read more about the project
The Executing Company Of Badya Project
Palm Hills Developments is the executing company of Badya 6 October.
Its previous projects include:
The Crown 6 October.
Hale Town Project.
Capital Gardens Mostakbal City.
Hacienda Bay North Coast.
Palm Parks Compound.
Village Gate Compound.
Palm Hills Katameya.
Palm Hills Katameya 2.
Woodville 6 October.
Hacienda White North Coast.
Golf Extention.
Casa Sheikh Zayed.
Palm Valley.
Palm Hills Compound in Alexandria.
Badya Compound Services
The compound includes many major services as follows:
International and local schools.
It also has 3 international universities.
Large commercial markets available.
Five-star hotel.
Special walking tracks.
Parks and artificial lakes.
24/7 security and guarding.
Hospital.
Conference halls.
Cycling areas.
Kids areas.
Basketball and tennis playgrounds.
Restaurants and cafes.
Units Type and Spaces in Badya 6th of October
The residential units vary among 2-floors standalone villas, twin houses, penthouses, and apartments.
Units space within Badya Compound
Apartments with space starts from 83 m² up to 253 m².
Penthouse with space starts from 121 m² up to 245 m².
Standalone Villas with space starts from 371 m² up to 504 m².
Twin House with space starts from 204 m² up to 284 m².
Badya Palm Hills Prices and payment methods
10% downpayment and installments up to 8 years, and units shall be delivered after 5 years from contracting.
Price per meter starts 13,750 EGP up to 14,457 EGP.
Prices within the compound start from 850,000 EGP.
Badya Palm Hills Prices
One-bedroom apartments price start from 1,200,000 EGP up to 1,350,000 EGP.
Two-bedrooms apartments price start from 1,700,000 EGP up to 2,000,000 EGP.
Three-bedrooms apartments price start from 2,100,000 EGP up to 2,300,000 EGP.
Second: Other Units Prices:
Town houses prices start from 3,758,400 EGP up to 4,189,900 EGP.
Twin houses prices start from 4,887,600 EGP up to 6,092,000 EGP.
Standalone villas prices start from 4,700,000 EGP up to 11,000,000 EGP.
Note that the prices and spaces mentioned herein are for the first half of 2019, and therefore it is changeable, and we, Real Estate Egypt, are keen to update the spaces and the list of residential and commercial units' types and prices constantly to keep the customer informed of the real estate market changes.
Amenities

Security

Playgrounds

Swimming pools

Shopping center

Commercial area

Social Club

Health club and Spa

Water Fountains

Hotel
Other Projects in the Same Area