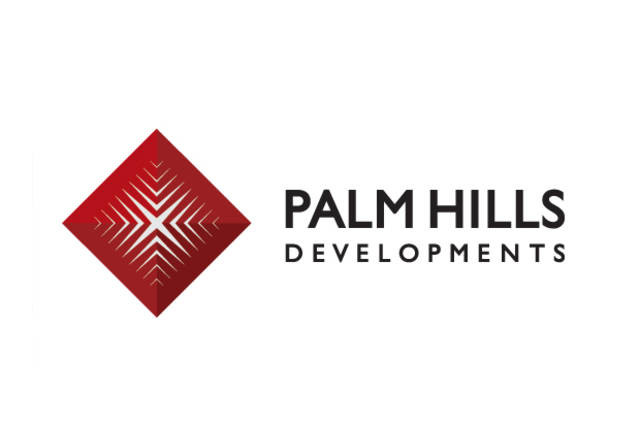 About Capital Gardens New Cairo
Status
Under Construction
Project Name: Capital Gardens.
About the Project: one of the large projects established in one of the best cities in New Cairo, Mostakbal City.
Capital Gardens Location: at Mostakbal City in New Cairo.
The Developer: 100 acres.
Units Type: Palm Hills Developments.
Units Space: apartments - duplexes.
Meter Price: starts from 145 m² up to 260 m².
Payment Methods: 20% downpayment (10% downpayment and 10% upon signing the contract) and the rest via installments over 7 years.
Capital Gardens compound Al Mostakbal City
Capital Gardens is one of the largest projects built in one of the best cities in Cairo, Al Mostakbal city, making the project contain all amenities, because of its location away from the city and the noise, so that the project would be in a quiet place.
A Brief about the Executing Company
Palm Hills Developments is the executing company of Capital Gardens in addition to several residential projects that have been implemented on an area of 27 million square meters in different parts of Egypt.
Its Major projects include:
The Crown Palm Hills 6th Of October.
Palm Hills New Cairo Compound.
Hale Town.
Golf Central Palm Hills Mall.
Badya Palm Hills Compound.
Hacienda Bay North Coast Resort.
Palm Parks Compound.
Village Gate Compound.
Palm Hills Katameya.
Palm Hills Katameya 2.
Woodville 6th October Compound.
Hacienda White North Coast.
Golf Extention Project.
Casa Sheikh Zayed.
Palm Valley Compound.
Palm Hills Alexandria.
Capital Gardens Compound's Location
One of the most important features of the compound is the landmark location in New Cairo as it was established in Al Mostakbal City, which is one of the places that include a range of compounds, which provide unique services, Located near:
The Administrative Capital.
Just off Heliopolis, only a quarter of an hour away.
Located near New Cairo
The project is located in front of Al Shorouk ate
All Information about the best compounds in Mostakbal City
Read more about the project
Capital Gardens Project Area
Capital Gardens New Cairo was built on a very large area. The total area of ​​the project is more than 100 acres, which were divided into residential units, as well as green spaces, buildings and many other services.
Specifications of Capital Gardens Project
The project has a large number of green spaces, designed for lovers of tranquility and seekers of comfort, where the project is designed to suit all members of the family.
The compound includes a large number of residential units, corridors, lakes, and other scenic landscapes, which give a sense of comfort.
Available Services at Capital Gardens Project
The project provides a wide range of services to achieve all customer needs.
The project has more than one swimming pool, which varies in space, between cold and hot.
The project provides many parks and green areas, suitable for lovers of walking and cycling, through the wide spaces allocated for it.
The project also includes a large shopping mall, which contains a large number of different goods, which vary in local and international brands.
The project provides all the means of security and protection, through security guard on all residential units, as well as buildings, and the compound is equipped with surveillance cameras.
The project offers a large club, for lovers of recreational places.
Capital Gardens also has recreational facilities for children, which include many different games.
The compound has gymnasiums, which include many sports equipment.
There are also large sports courts, which are suitable for football and basketball lovers, as well as golf, including bowling courts.
The project provides many residential units in the spaces, to the needs of all.
Find out more about the highest Projects in New Cairo
Residential Units at Compound Capital Gardens
Capital Gardens has many residential units ranging from apartments to duplexes on a very large area.
The compound includes buildings with more than five floors and each floor has three or four apartments.
Residential Units in Capital Gardens
As for the residential areas in Capital Gardens project, it varies from one apartment to another, and you have to choose the space that suits you and fit your family, where there are apartments in the compound with space starts from 145 m² up to 260 m², for the largest Apartment in the Compound.
Residential prices and payment system
Prices for residential units at Capital Gardens Compound vary by unit area, but the price per square meter starts at 7000 to 7500 EGP.
20% downpayment (10% downpayment and 10% upon signing the contract) and the rest via installments over 7 years, and the receipt of the unit shall be half-finished.
Note that the prices and spaces mentioned herein are for the first half of 2019, and therefore it is changeable, and we, Real Estate Egypt, are keen to update the spaces and the list of residential and commercial units' types and prices constantly to keep the customer informed of the real estate market changes.
Amenities

Security

Playgrounds

Swimming pools

Shopping center

Commercial area

Social Club

Health club and Spa

Water Fountains
Other Projects in the Same Area