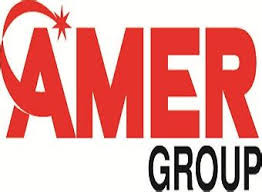 Amer Group's Compounds
Projects: 3 Project
About Amer Group
Amer Group Company
Amer Group Development is one of the largest real estate companies in Egypt as it has expanded its projects to reach the top in the real estate market and has become a distinctive imprint of real estate history.
Amer Group represents a group of holding companies listed on the Egyptian Stock Exchange in 2010 to present the highest projects with distinctive architectural designs that match the developments of the current era as keen to provide all services, facilities, and payment facilities to attract the largest number of investors.
A Brief History About Amer Group Holding Company
Amer Group is one of the leading companies in the real estate market, it was founded on March 16, 2007, and during those years it achieved many successes within the real estate market under the hands of the most skilled engineers and experts.
If we look at the board members and the founders of the company, we will find Mansour Amer, founder of Porto Group in 2005, Hisham Arafat Mahdi is chairman and managing director, Hani Anwar Mohammed Tawfiq, Vice Chairman, Sherif Mahmoud Mohammed Al-Helou, Board Member, Mansour Kamal Al-Din Mohammed Al-Terazi is a board member, Mohammed Al-Amin Rajab Ahmed Gomaa, a member of the Board of Directors, and other business leaders in Egypt to unite and compete within the real estate market with the most prominent real estate projects and the most modern designs.
Most Important Projects Of Amer Group
Porto Sokhna Ain Sokhna.( porto amer group)
Porto Matrouh.
Porto Marina.
Golf Porto Marina.
Porto Said.
Porto Fayoum.
Deals for Marketing.
Porto Holidays.
Amer Commercial Centers SAE.
Al Alamein for Education and Development.
Porto October.
Porto Hotels.
The company also made sure to diversify in the construction and implementation of all its projects, you will find commercial projects, administrative projects, economic projects and have implemented many projects in a few years but its success took many years for its wonderful architectural design, excellent services, facilities, and recreational activities to meet the needs of customers and earn the largest number of investors as it was keen on the reliability and honesty with the client, dealing with all categories of society by offering the best quotes and the best facilities.
Last updated at 2020-10-27