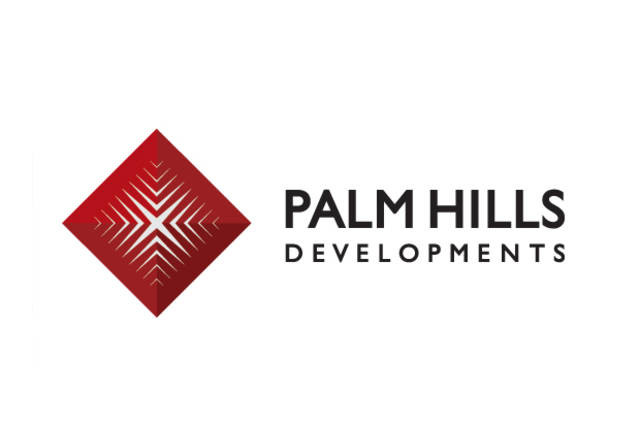 About Palm Hills New Cairo
Status
Under Construction
Project Name: Palm Hills New Cairo.
About Project: integrated residential compound by Palm Hills Developments.
Palm Hills Location: 5th Settlement in New Cairo, located in Madinaty, AUC, and Teseen Street.
Palm Hills Space: 500 acres.
Units Type: apartments - villas - twin houses.
Units Space: It starts from 150 m² up to 300 m².
Price Per Meter: It starts from 12,500 EGP.
The Developer Name: Palm Hills Developments
Payment Methods:
10% down payment, 5% contracting, and installments up to 7 years. 10% down payment and installments up to 7 years in equal installments.
Palm Hills Compound in 5th Settlement New Cairo
Palm Hills New Cairo is one of Palm Hills projects which is one of the biggest names in the real estate world in the Egyptian market and the company's logo has become a source of confidence among customers seeking to own a unique unit.
The company has 26 projects to date in Egypt and covers an area of 27 million square meters.
The project is located 15 minutes from the American University, 5 minutes from the administrative capital, Suez Road and Madinati, just 10 minutes from 90th Street and Rehab City.
It is divided and designed according to the latest international models with an area of 500 acres or 2.1 million square meters divided as follows: 400 acres for residential units (80% villas and 20% apartments) 100 acres of services.
It is one of the modern projects in the heart of New Cairo is precisely in the Fifth Settlement by Palm Hills, which is built on 500 acres.
More About The Best Compounds In The Fifth Settlement and New Cairo
About Real Estate Developer of Palm Hills project
Palm Hills Developments is well-known in the Egyptian real estate market. The company was established in 2005 in cooperation between Al Mansour and Al Maghraby Real Estate Investment Company.
Palm Hills Developments has established 26 real estate projects in Egypt with an area of ​​more than 27 million square meters in many Egyptian cities such as Sharm El Sheikh, Ain Sokhna, Suez Road, Nasr City, and New Cairo.
Palm Hills Major Works:
The Crown Palm Hills 6th Of October.
Badya Palm Hills Compound.
Hale Town.
Golf Central Palm Hills Mall.
Capital Gardens Compound.
Hacienda Bay North Coast Resort.
Palm Parks.
Village Gate.
Palm Hills Katameya 1.
Palm Hills Katameya 2.
Woodville 6th October Compound.
Hacienda White.
Golf Extension Project.
Casa Sheikh Zayed.
Palm Vally.
Palm Hills Alexandria.
Read more about the project
Information about Palm Hills New Cairo by Palm Hills Developments
The project is located on an area of ​​500 acres and it has been divided into 400 acres for residential units and 100 acres representing the project services. The compound comprises 30% of the units in the form of apartments, 70% of the project is apartments - villas - twinhouses with different spaces.
Palm Hills New Cairo Location
it is conveniently located in New Cairo, next to Mountain View iCity, near the American University, Teseen Street, Al Rehab City, Madinaty, five minutes from the New Administrative Capital, and just 15 minutes from Cairo International Airport.
Major Services within Palm Hills 5th Settlement
As for the services provided by the compound are varied in order to reach you to luxury, including:
Green spaces, public parks, and gardens for children.
Swimming pools for adults and children.
A world-class area with all sports activities.
International Schools.
A dedicated area for cafes and restaurants.
Social Club.
Private parking for the residents.
A top-class spa featuring all sports equipment.
Golf Resort.
All-round hospitals operate around the clock, as well as pharmacies.
Club House.
Kids area.
Artificial lakes and fountains.
Find out more about the highest Projects in 5th Settlement
Features of Life in Palm Hills New Cairo
The strategic location is close to all the services you need, as well as proximity to the project from the main roads, making it easy for you to enter and exit the compound.
24-hour security and guarding, and the compound is equipped with surveillance cameras working around the clock with the latest security systems.
The first compound to operate with a solar system.
It offers you a variety of different residential spaces as well as different payment systems, so whatever your request or your family size you will find suitable for you with Palm Hills.
Residential units Space in Palm Hills
Residential units space ranges from 150 m² to 300 m² for residential apartments, as for Twin House space, it starts from ​​300 m² and a 330 m² garden.
Palm Hills New Cairo Prices payment systems
Price per meter starts from 12,500 EGP.
You can pay 10% as downpayment and then 5% contracting and installment of the rest over 7 years.
You can pay 20% and the rest of the unit price will be paid via 8 years in equal installments.
The Delivery Date
The delivery of the project shall be after four years, after the work commencement of the project, specifically in 2021.
Note that the prices and spaces mentioned herein are for the first half of 2019, and therefore it is changeable, and we, Real Estate Egypt, are keen to update the spaces and the list of residential and commercial units' types and prices constantly to keep the customer informed of the real estate market changes.
Amenities

Security

Playgrounds

Swimming pools

Shopping center

Commercial area

Social Club

Health club and Spa

Water Fountains
Other Projects in the Same Area