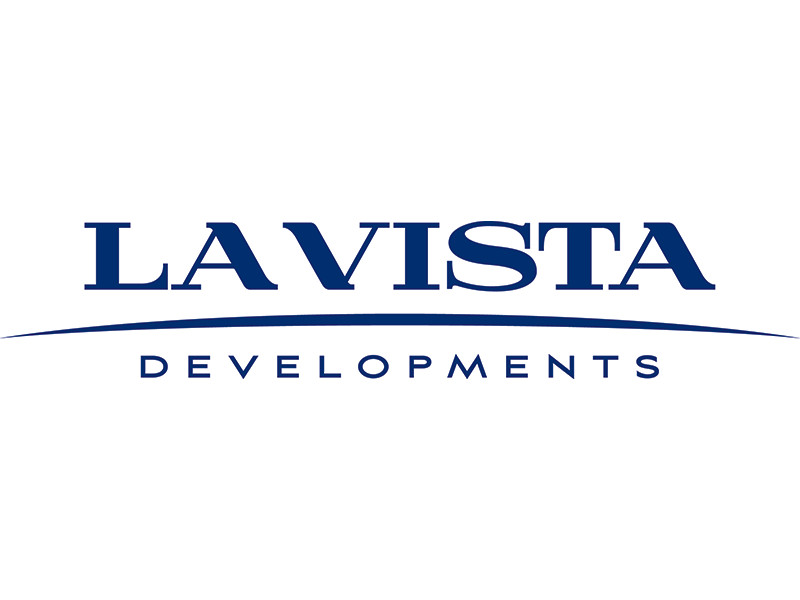 About La Vista Gardens Sokhna
Status
Under Construction
Project Name: La Vista Gardens.
About the Project: it is of the most powerful resorts in terms of design and advantages, and is one of La Vista Developments projects.
La Vista Gardens Location: Located in Al Ain Sokhna in kilo 146 from Cairo.
La Vista Gardens Area: 180 acres.
Units Types: Chalets - villas.
Unit Space: It starts from 100 square meters to 180 square meters.
Payment Methods: according to the units, where you can pay 25% downpayment and the rest in installments over 5 years, or 20% downpayment and the rest via installments over 6 years.
La Vista Gardens Sokhna Project
It is one of the huge projects by La Vista Developments, it is located in Al Ain Sokhna and specifically in kilo 146 of Cairo road, established on 180 acres, units in Gardens Sokhna Resort are villas and chalets. The resort is characterized by its simple prices for the services and amenities of the project, and easy installments in paying the largest amount, as all units in the resort shall be delivered with Ultra Lux finishing, the resort features stunning landscapes and wonderful green spaces, next to vast open areas, as well as the entertainment and shopping areas.
The Developer of the Resort
La Vista Developments is the real estate developer where it is considered one of the pioneers of real estate investment and development companies and has many real estate projects, the company was founded in 1991, a company that includes a full team of engineers and architects in addition to landscape designers, the company aims to build new and different architectural interfaces, and delivers the units with finishing, maintenance and a range of other services, La Vista Company offers a unique and new concept for resorts and residential units, its most important projects includes:
Discover Full Details on The Cheapest Resorts of Al Ain Sokhna
Read more about the project
Services of Lavista Gardens Sokhna Resort
It is your unique destination for living comfortably and safely with all the services you are looking for, whether necessary or entertaining, at Lavista Gardens Resort Al Ain Sokhna, you will not live just normal life, but you will see a difference from what you were before where La Vista Developments offers a unique design in the resort and indispensable services for the individuals and the family, especially recreational services that will inevitably change your life for the better, including:
Residential units with green spaces, on the highest beaches in Ain Sokhna.
Unique restaurants in the standard of service provided with amazing cleanliness and quality.
There are spa, Jacuzzi and yoga centers at the resort.
In addition to a gym where you can exercise and keep your body healthy.
Entertainment areas for individuals and families.
Swimming pools of the highest standard of unique design and security.
Features of Gardens Sokhna by Lavista
High medical services.
Gym, spa, restaurants, cafes.
Green spaces.
24/7 Security.
Sports playgrounds.
Spa.
Residential units in LaVista Gardens
When you decide to buy residential units in this Resort you are right, where the units inside the resort are available with accurate qualified designs to live comfortably as there is no mistake in the design of a residential unit at all, as it was designed by experts and engineers of the highest quality, the units in LaVista Gardens Sokhna Resort consists of chalets and villas with different spaces ranging from 100 square meters up to 180 square meters, the beaches within the resort are with a width of 1000 square meters.
Prices and Payment Systems
The company was keen to give the buyer easy payment systems in the form of installments over a certain period from 5 years up to 6 years according to the different units where there are villas and chalets. Prices at Gardens Sokhna resort start at 1,900,000 EGP.
The payment systems varied where you can pay 20% down payment and installments of the rest over 6 years, or pay 25% downpayment and installments of the rest over 5 years.
As for delivery, once contracted, the unit will be delivered in 2021 with Ultra Lux finishing.
For More Information On The Best Resorts Of Ain Sokhna, Click Here
Amenities

Security

Playgrounds

Swimming pools

Shopping center

Commercial area

Mosque

Social Club

Health club and Spa
Other Projects in the Same Area