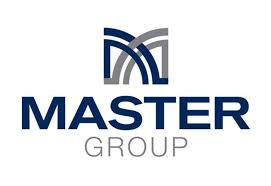 Master Group's Compounds
Projects: 3 Project
About Master Group
Master Group Developments Company
Master Group Real Estate is a leading company in the field of real estate development, marketing and contracting, the company has diversified in its fields to provide an integrated real estate edifice and meet the needs of the real estate market and the architecture developments updates. The company is divided into four companies, namely Master Contractors, Master Real Estate Investment, Master Real Estate Development, and plan Trading and Construction.
The company's activities have expanded to provide residential units, villas, and other projects, as it was keen to choose the location and provide all the comforts and security to its customers and all services, facilities, and recreational activities to meet the needs of customers and keep up with the developments of the current era.
About Master Group Developments
Master Group is an Egyptian joint stock company that has implemented many successful real estate projects where Master Group owns more than 18 projects in different areas to offer a life of sophistication, luxury, architectural design, tranquility and peace that any client is looking for away from the hustle and bustle of the city.
The company has hired experts from abroad and appointed the best engineers in architecture and design in Egypt to implement an integrated real estate edifice and distinguished in terms of quality in the materials of finishing, with diversity in the spaces to suit different families, the privileged location, providing security and guarding through surveillance cameras and staff who with the best services, facilities and leisure activities that bring the customer without thinking.
Most Important Projects Of Master Group
Mini Blue Compound in Aida Village.
The City New Capital Compound.
White Bay Ras Sedr.
The City Mall.
Master Group Real Estate Development has been characterized by the implementation of its projects at the best price per meter and the best payment facilities up to several years with the possibility of receiving your unit on time.
Last updated at 2020-03-29