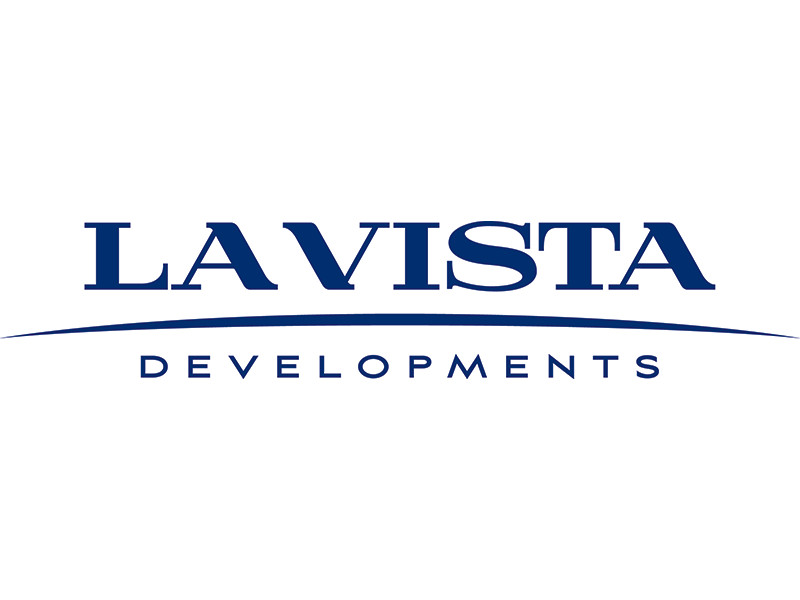 About La Vista Topaz Resort Ain Sokhna
Status
Under Construction
Project Name: La Vista Topaz.
About the Project: one of the most impressive resorts of Al Ain Al-Sokhna, presented by La Vista Developments.
La Vista Topaz Location: Topaz Sokhna located in Ain Sokhna, 140 km from Cairo.
La Vista Topaz Space: 150 acres.
The Developer Name: La Vista Developments.
Units Type: chalets.
Chalets' Space: it starts from 110 m² up to 170 m².
Payment Methods: 25% downpayment and the total amount in installments up to 5 years, or 10% downpayment, 10% after 3 months, and installments up to 7 years
La Vista Topaz Ain Sokhna Project
La Vista Topaz Sokhna Resort is the highest project of La Vista Developments Company, this project has a stunning and elegant design, with its distinctive geographical location, when you see the architectural design of the resort you will be surprised by its splendor, as it presented an architectural interface in the most wonderful way, La Vista Topaz is meaning comfort and safety, it has chalets that are absolutely stunning in terms of general architectural design with spaces ranging from 110 m² up to 165 m², the resort also enjoys stunning landscapes and spacious open areas.
The Developer of La Vista Topaz Sokhna
La Vista Developments is the real estate developer of Lavista Topaz Al Ain Sokhna Resort, in addition to several other projects established and developed by the company, La Vista was founded in 1971, and from the date of its establishment until this moment, it has implemented several projects, all of which are wonderful, as it was designed by the best-experienced engineers in the field of engineering and real estate design, and because of its quality of work it became competitive with the largest real estate developers, the most important works of La Vista company are:
Find Out The Disadvantages And Advantages Of The Best Resorts of Al Ain Sokhna
Read more about the project
Location of La Vista Topaz by La Vista
La Vista Topaz is 140 km from Cairo, a privileged location, it has a 100-meter garden, as well as many wonderful green spaces, which make you feel comfortable, where fresh air, your friends can reach you quickly because the resort's location is known and direct, La Vista resort means safety and living freely, where no noise and no inconvenience, so you won't feel uncomfortable at all.
Services within Topaz Sokhna Project
La Vista project provides services between the necessary and entertainment services, through which you will be able to get everything you want and you will not feel that there is a lack of any of the services required, the most important services Topaz Sokhna include:
Vast green spaces.
Collection of hotels.
Swimming pools.
Restaurants and cafes.
Sports Playgrounds.
Health club.
Gym and Spa.
Kids Area.
24/7 security and guarding.
The Residential Units in La Vista Topaz Ain Sokhna
The residential units of Topaz Sokhna Resort consist of chalets, each chalet with a different area as the individual and his family want, you can choose chalets with an area of 140 m² with a price starts from 3,500,000 Egyptian pounds.
Or buy chalets with higher or lower areas, where there are chalets with space of 110 square meters.
All chalets overlook green spaces and have all the services that the individual and family need.
Units Prices in La Vista Topaz Resort
110 m² chalets with a price starts from 2,200,000 EGP.
125 m² chalets with a price starts from 2,400,000 EGP.
140 m² chalets with a price starts from 3,200,000 EGP.
120 m² chalets with a price starts from 2,500,000 EGP.
165 m² chalets with a price starts from 2,750,000 EGP.
170 m² chalets with a price starts from 3,500,000 EGP.
Booking in Tobaz Sokhna
If you dream of living in La Vista Topaz Sokhna Resort, the dream can become a reality from now on, where you can book and pay a small amount of the amount as a unit provider, and then pay the rest of the unit in installments, there is a convenience of payment up to six years, so start booking, paying and receiving your unit, where The instant delivery of Super Lux finishing, at the highest level, La Vista Topaz Sokhna you are in a full resort that caters to everything you want, so don't miss out on the opportunity to live in a place that is valued.
Payment is within 25% downpayment and the total amount in installments up to 5 years, or 10% downpayment, 10% after 3 months, and installments up to 7 years
Amenities

Security

Playgrounds

Swimming pools

Shopping center

Commercial area

Social Club

Health club and Spa
Other Projects in the Same Area