Apartments for sale in Privado Madinaty
Properties for sale
​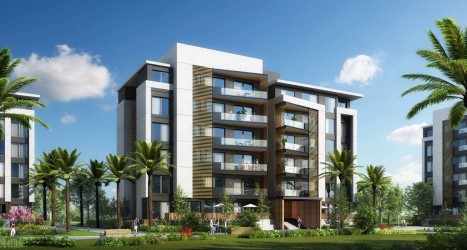 Details
Living in apartments for sale in Privado Madinaty means enjoying the dreamy life that many looking for because it is characterized by luxury in design and most importantly, Privado Project is located in a very prestigious area and is rich in a large number of services and equipment necessary for the comfort and well-being of its residents, so it is considered to book residential units in it a golden opportunity you should not miss.
Compound Location
The presence of Privado Compound in Madinaty is enough to make sure that you will enjoy living in one of the most upscale areas in all of Egypt, as it is the first destination for the elite because it is also full of many facilities and services that work on the comfort of its residents to a large extent.
Residents of Privado Compound can move to many recreational facilities within a few minutes, especially the central park, and its vital location makes it easy for them to reach Cairo International Airport, Suez Road as well as Madinaty Ring Road.
Moreover, they will never feel any inconvenience when traveling to New Cairo, given the proximity of teseen street to them, which serves as the link between New Cairo and their place of residence because it is one of the largest and most lively streets in the area.
Project Space
The compound succeeded in balancing between offering various luxurious units to its customers while providing all facilities and various services to them at the same time, thanks to its large space of ​​270 acres, where they can choose from 9900 housing units.
The luxurious modern design is the dominant feature of all the units of the compound, including apartments for sale in Privado Madinaty, which are offered in varying sizes to provide greater freedom for the buyer to choose the space of his liking, and in general, the spaces range from 60 square meters as a minimum, while the larger units have spaces up to 180 square meters.
The customer will not be responsible for equipping his unit because all Privado Talaat Moustafa buildings include fully finished units, and they are equipped with many facilities and equipment such as a garage and central air conditioners, meaning that he can not only live in luxury modern buildings but also fully equipped.
Services and Features
If you were able to book apartments for sale in Privado Madinaty, this means that there is an enjoyable residential life waiting for you because the project is full of many basic services and recreational facilities necessary to provide the utmost comfort to its residents, which are:
The proximity of all units to the various service and recreational facilities scattered in a place to make it easy for all residents to reach them, whether parks, shops, administrative offices, stores, cafes, restaurants, nurseries, supermarkets, theater, etc.
It is characterized by its proximity to the largest parks in the entire region, which is the central park, which extends over 120 acres or more, and therefore its residents can stroll in it at any time and spend enjoyable times amidst green plants, delightful gardens, and beautiful water bodies. Sports, restaurants, and cafes provide an integrated entertainment service for their clients.
The existence of a social club with integrated services because it extends over 1864 meters, which is a large area that allowed to accommodate a gym and a public library for reading, in addition to beauty centers, cafes, restaurants, and swimming pools, to practice various activities inside.
The Compound includes a garden that has a special character because it allows you to play a lot of adventure games and competitions such as climbing and car racing, and you can also enjoy playing different electronic games in it.
The project units are built on a new, modern system called (Town Square), and these units are characterized by the availability of all the basic and luxuries in them, and some of them have a beautiful garden and have a wonderful view of the most beautiful landscapes.
It includes a unique club where you can practice fun recreational activities such as cycling and allows beginners to learn. It also has a ski sports center for more entertainment for the residents.
A secured garage to park cars easily without wasting a long time in searching for garages or suitable places to park their cars.
The Prices are one of the best that can be offered in the entire real estate market.
A commercial center for the residents inside the compound to make it easier for them to get all their supplies and supplies of the highest possible quality and famous international brands.
An area designated for restaurants only so that its residents can eat delicious food outside their homes.
Spending a distinguished leisure time inside the cinema complex, which shows the residents all the modern films so that they do not have to go to cinemas far from them to watch them.
The green patch spreads throughout Privado Compound so that its residents can finally enjoy living in a very healthy and cheerful atmosphere.
The splendor of the decorations of the artificial lakes, which reflected positively on the general shape of the compound as a whole.
Privado Talaat Moustafa Prices
Buying apartments for sale in Privado Madinaty will not cost you great financial burdens, because you will enjoy distinguished prices that can be considered the best prices in the entire market despite its integrated services and the extreme luxury of its units.
In general, the prices vary in a way that satisfies all customers, as the price of each unit varies according to its area and location within the compound, etc.
Payment Systems
The payment methods offered to clients wishing to buy apartments for sale in Privado Madinaty are among the best methods offered in the largest residential projects at all because they include distinguished facilities that enable the buyer to pay the value of the unit easily.
The compound allows its customers to pay a simple downpayment of 60,750 pounds (minimum) and then pay the rest of the value of the unit over a long repayment period ranging from 4 to 10 years, and the installments are in equal monthly installments of 3470 pounds.
The Owner Company and Previous Works
Certainly, Talaat Moustafa's ownership of the project played a major role in distinguishing it from the rest of the other projects, because it has a great experience that enabled it to enjoy an important position among the most important real estate companies, and it is always keen to provide its projects with the best services, which helped it gain the trust of customers.
Its inception dates back to the seventies of the last century, which confirms its long experience in the sector. Throughout its history, it has always set several basic values before it and sought to work by them, which are credibility, seriousness, honesty, and providing its projects with everything new, which is why it won the satisfaction of its customers and enhanced their confidence in it.
Privado Talaat Moustafa is not the only witness to its excellence, but many other major projects testify to that, whether they were launched alone or in cooperation with the public sector, so it can be said that they contributed greatly to achieving an unprecedented urban transformation in Egypt, especially since it was keen on constructing new cities in the desert for their reconstruction since the eighties.
The company always chooses the most distinguished and most prestigious locations for various projects, whether residential, tourist, or hotel, so you will notice that the vast majority of them are concentrated in vital and upscale areas such as:
Rehab City
Madinaty
Al Rabwa
Other areas: Celia and Al Rawda Al Khadra.
Amenities
Security

Playgrounds

Swimming pools

Shopping center

Commercial area

Mosque

Social Club

Health club and Spa
Other Projects in the Same Area