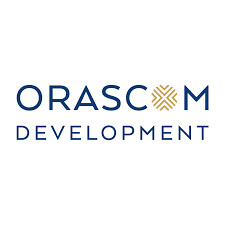 About O West Orascom - 6th October 
Status
Under Construction
Project Name: O West.
About Project: An integrated residential compound by Orascom Development, located in 6th of October City, 10 minutes from Sheikh Zayed, and 2 km from Mall of Egypt. It is characterized by the height of its land from the surrounding land of other residential projects.
O West Location: The compound is located in the center of 6 October City, 10 km from the October Corridor, near the Egyptian Production City.
O West space: 1000 acres.
The Developer: Orascom Development.
Units Types: Duplexes - Apartments - Townhouses - Twin Houses - Villas.
Units Price: start from 2.000.000 EGP up to 13.000.000 EGP.
Units Space: start from 124 m² up to 900 m².
Payment systems: 10% downpayment and installments up to 7 years.
O West
Do you want to live El Gouna all year round? O West compound will give you that.
This compound belongs to Orascom Development in 6 October, where it will give you the life of El Gouna with all its beauty, nature and integrated luxury services, but in the heart of Cairo at 6 October.
The Compound is the first Orascom project on 6 October and provides its residents all the requirements of an exceptional life, as it has been designed to blend modernity with nature intelligently and with a contemporary cultural touch.
it's located on El Wahat (Oases) Road just behind the media production city, minutes from Dahshur Road and 2 km from Mall of Egypt.
Enjoy the life of El Gouna in O West Cairo with all the facilities, entertainment, and healthy livelihoods.
Orascom Development has been able to implement many real estate projects such as the project "El Gouna" and "Taba Heights" project in Taba city, and "Bayoum" in Fayoum, and has implemented a real estate project in October, O West, with the National Urban Communities Authority (NUCA), where it will be built on An area of 1000 acres.
Accurate details about the construction method:
The compound located near the media production city, it is close to the roads leading to many Egyptian attractions, notably the Great Egyptian Museum and the Pyramids.
Orascom has cooperated with the Urban Development Authority to establish O West October.
The land on which the residential units will be built is about 30-50 square meters higher than the surrounding areas, which will give it a special view.
The compound is characterized by allocating a 35-acre plot of land inside it to build a huge sports club.
Restaurants will be built off the ground by 75 square meters because it will be built on a high mountain and this feature has only been found in the compound where you will enjoy a panoramic view while inside the restaurant.
All Information about the best compounds in 6th October City
O West Location
It is located in the most famous and best strategic locations in the center of 6th of October City, close to El Wahat Road and only 10 minutes from Sheikh Zayed, 2 km² from Mall of Egypt, 3 km from Dahshour road, 7 km from the ring road, 6 km from Juhayna Square, and 10 km away from the October Corridor, and near Media Production City.
Read more about the project
About The Executing Company of O West 6th of October
Orascom Development is the executing company of O West project. It is considered one of the well-known companies in the field of real estate development in Egypt. It is famous for establishing huge tourist resorts since its start 30 years ago.
Owest Orascom is one of the latest projects, during it, Orascom Real Estate has used H.O.K to be responsible for the design of the compound. As for the company responsible for the execution of the landscapes in the project, it is EDSA characterized by its stunning designs that are highly efficient and accurate.
Previous projects of The Developer of O West Compound
Projects in the United Arab Emirates and Oman.
Makadi Heights Hurghada.
Constructing 24 hotels.
El Gouna Hurghada.
Taba Heights Hurghada.
Bayoum project in Fayoum.
The Most Important Features of O West Orascom
The executing company, Orascom, has provided many features in O West Compound, including:
Vast green spaces and artificial lakes.
Track for walking and sports.
Many swimming pools.
Large meeting halls beside commercial and administrative buildings called the Business District.
Clinics and medical centers providing health care for the residents of the compound.
A large commercial area.
The most important services
Cafes and restaurants.
Many stores.
Vast kids areas.
24/7 guarding and security.
Health Clubs with full services.
3 international schools and universities.
The Units Spaces in O West Compound
Orascom Development has divided the project into 60% villas and 40% apartments on a space of about 50 acres, which has been divided into 900 residential units vary among duplex apartments, standard apartments, townhouses, twin houses, and villas.
O West Orascom Prices and types:
3-rooms apartment with space of 165 m².up to 205 m².
2-rooms apartment with space up to 124 m².
3 rooms duplex apartment with space start from 230 up to 250 m².
As for the other units space
Twin House with space up to 429 m².
Townhouse with space up to 246 m².
Standalone villas with space up to 900 m².
Prices
Townhouses prices start from 4.000.000 EGP.
Standalone villas prices start from 13.000.000 EGP.
Apartment prices start from 2.000.000 EGP.
Twin houses prices start from 6.000.000 EGP.
Payment systems in O West October:
10% downpayment and installments up to 7 years. Orascom has announced that units shall be delivered in 2022.
Note that the prices and spaces mentioned herein are for the first half of 2019, and therefore it is changeable, and we, Real Estate Egypt, are keen to update the spaces and the list of residential and commercial units' types and prices constantly to keep the customer informed of the real estate market changes.
Amenities

Security

Playgrounds

Swimming pools

Shopping center

Commercial area

Social Club

Health club and Spa

Aqua park
Other Projects in the Same Area