Swan Lake Residences Compound New Cairo
From 3,600,000 EGP
About Swan Lake Residences Compound New Cairo
Status
Under Construction
Get in touch with the seller
Amenities
Security
Playgrounds
Swimming pools
Shopping center
Commercial area
Mosque
Social Club
Health club and Spa
Photos
+3
Back to About Swan Lake Residences Compound New Cairo
About About Swan Lake Residences Compound New Cairo
Price From3,600,000 EGP
LocationNew Cairo
Bedrooms
Status Under Construction
Delivery Date 2022
About About Swan Lake Residences Compound New Cairo
Price From3,600,000 EGP
LocationNew Cairo
Bedrooms
Status Under Construction
Delivery Date 2022
About About Swan Lake Residences Compound New Cairo
Price From3,600,000 EGP
LocationNew Cairo
Bedrooms
Status Under Construction
Delivery Date 2022
About About Swan Lake Residences Compound New Cairo
Price From3,600,000 EGP
LocationNew Cairo
Bedrooms
Status Under Construction
Delivery Date 2022
About About Swan Lake Residences Compound New Cairo
Price From3,600,000 EGP
LocationNew Cairo
Bedrooms
Status Under Construction
Delivery Date 2022
About About Swan Lake Residences Compound New Cairo
Price From3,600,000 EGP
LocationNew Cairo
Bedrooms
Status Under Construction
Delivery Date 2022

Description
Project Name
Swan Lake Residences
About Project
A high compound by Hassan Allam Group.
Project Location
In the first settlement near El Yasmeen and El-Banafseg.
Project Space
107 acres.
Units' price

Villas start from LE 5,500,000.

Townhouse starts from LE 3,600,000.

Twin House starts from LE 4,100,000.

Note that the prices and spaces mentioned herein are for the first half of 2019

The Developer Previous Projects

Hassan Allam properties, its major works include:

Park View Katamya.

Swan Lake Katamya.

Swan Lake Residences.

Seasons Residence.

Haptown New Cairo.

Units Type
(Villas - Townhouse - Twin House)
Swan Lake Residences compound
Hassan Allam Properties offers Swan Lake Residences project in its prime location and a variety of stand-alone villas, Twin Villa and Townhouse, full of modern architecture, which serve young families with contemporary needs. It is one of the large projects that have been designed in Egypt to suit all customer needs. It is a multi-service project that provides all the comfort and tranquility because of its large area.
Swan Lake Residence is the latest real estate project to be executed by Hassan Allam Group in the heart of New Cairo, and the most important feature of this compound is its easy access because it is located near the ring road and many roads connecting New Cairo and West Al-Baladز The units are designed according to the latest international design methods as most residential units have a charming and distinctive view.
Information about the most important compounds in New Cairo

Swan Lake Residences Location
The most important feature of Swan Lake project is that it is one of the projects located in one of the distinguished sites, which made it accessible from many different roads.
The compound is located at the intersection of Cairo and Suez Road and it is located near:
Ring road.
First settlement
Mirage City.
New Cairo.
JW Marriot Hotel.
on the north side of Misr Petroleum.
About the developer of Swan Lake
Hassan Allam Properties, one of the well-known real estate development companies, its major works include:
Park View Katamya.
Swan Lake Katamya.
Swan Lake October.
Swan Lake Residences.
Seasons Residence.
Haptown New Cairo.
Read more about the project
​​Swan Lake Residences Area
The most important feature of the project is the large space, which made it include a large number of services and entertainment for customers. As the total area of ​​the project exceeds more than 107 acres.
Features of Swan Lake Compound
Swan Lake compound has many characteristics that distinguish it from many other projects in Egypt.
It has vast green spaces, providing all the entertainment and enjoyment for customers.
It includes a large number of villas and residential units, which are designed with the highest quality and privacy.
The compound has more than 18% of the total area for ​​buildings and multiple residential units of up to 180 villa and 60% for green spaces.
Find out more about the highest 13 compounds in 5th Settlement
Available Services at Swan Lake Compound
It provides many distinct services to customers, including:
Vast green spaces.
Many recreational parks for hiking enthusiasts.
A range of high restaurants and cafes.
Allocated areas for pets in residential units.
24/7 security and guarding.
Recreation areas for barbecues.
A group of lakes and artificial fountains.
A large number of swimming pools.
It offers a covered swimming pool for ladies for extra comfort and privacy.
Many different gymnasiums.
There are a large number of sports playgrounds with large spaces for all types of sports, including tennis and basketball.
Kids areas.
A large social club.
Private parking.
A large health center with many different specialties in different fields.
Extra features in The Project
The residential units vary of the number of bedrooms and bathrooms, ranging from two to four rooms and bathroom.
The apartments have a direct view of green spaces, a large balcony, and overlooking the main streets of the compound.
The residential units are equipped with housekeeper rooms
Note that the prices and spaces mentioned herein are for the first half of 2019, and therefore it is changeable, and we, Real Estate Egypt, are keen to update it constantly to keep the customer informed of the real estate market changes.
Video
Available Units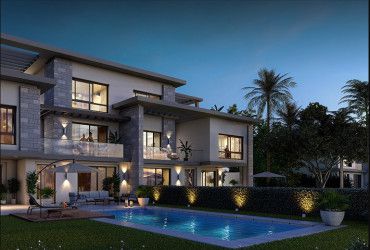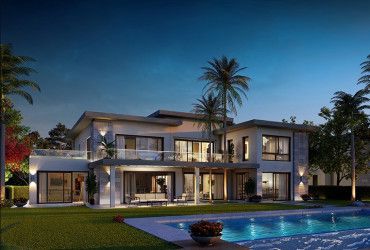 Map