Published at 2020-04-14
The Best Resorts & Towers in New Alamein
New Alamein City is one of the most important destinations and attractions for tourists, it is a fully serviced city located on the coastal side of the Arab Republic of Egypt on the direct shore of the Mediterranean Sea For More Click Here Egypt Real Estate, the entire city includes a number of units, projects and residential and tourist resorts that have been prepared to become an ideal destination for many lovers of tourism excellence and travel especially after the presence of a number of services in the city compared to the most luxurious international resorts in the countries of Europe, to find within, for example, some the following services:
The largest library in the Middle East equals the size of the Bibliotheca Alexandrina.
The world's largest conference hall for all meetings.
Open Air Museum was first designed in Egypt.
A wide range of sports clubs of all kinds, cinemas and many hotels and luxury resorts on a special level of luxury.
The city is designed on specific residential areas: the first is fully serviced units and design on an area of 87 square meters, and the second is a housing unit with distinctive areas starting from 95 square meters, the same applies to residential units next to the main gate of New Alamein, and the spaces of tourist units are allocated to contain many tourist resorts, compounds, and luxury towers.
We'll show you some of the best package details within New Alamein City and major information about all the packages.
Find out the Properties for sale in North Coast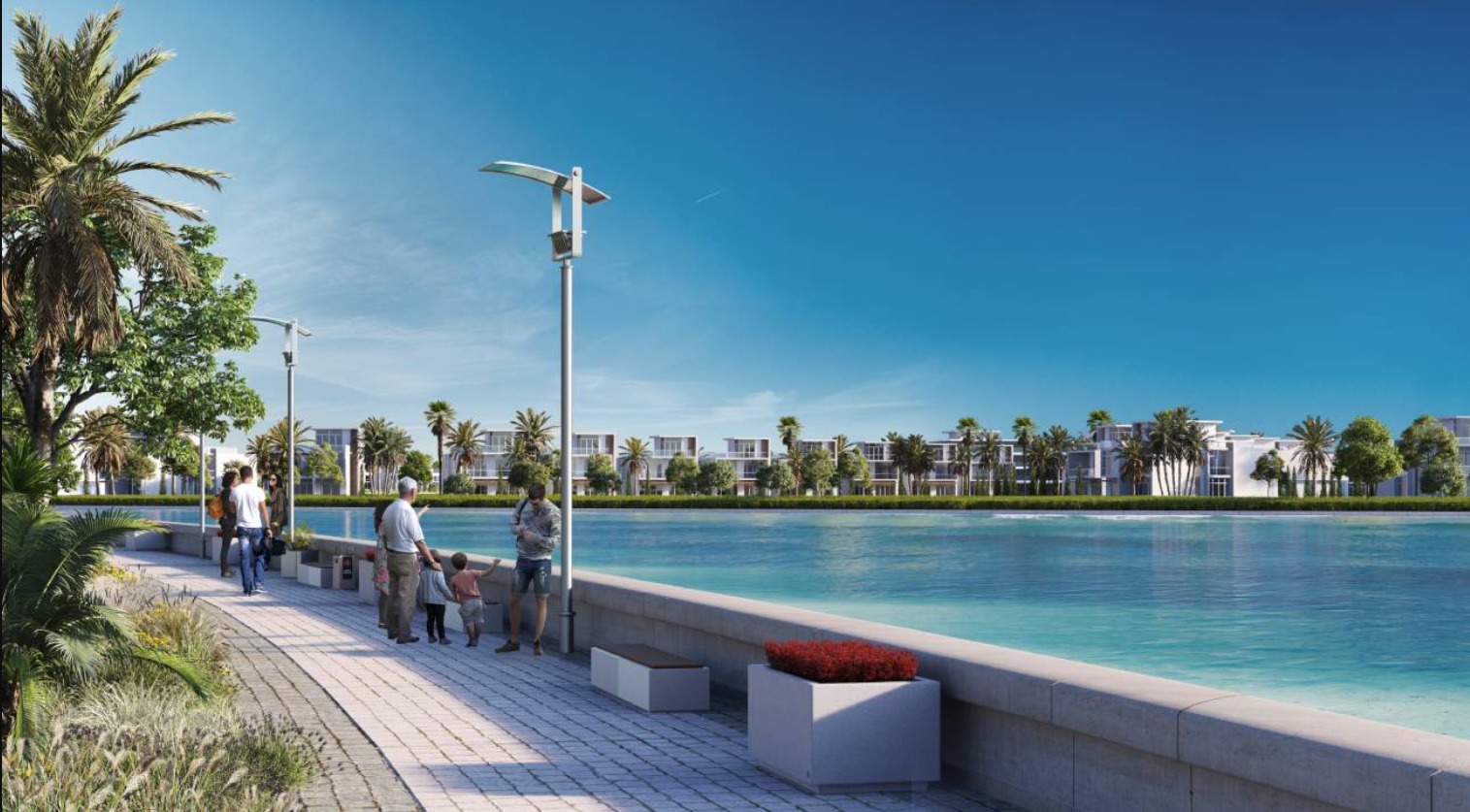 Compound Space: The project is designed on 73 acres.
Mazarine Compound Features: The total area is distributed in a coordinated manner, comprising the largest green spaces, a number of artificial lakes, swimming pools, and many other privileged services.
Mazarine Services: Mazarine Resort includes the largest area of indispensable services, the most important of which is 24/7 security with shifts system, an insulating wall surrounded by all buildings to insulate the resorts, swimming pools of various design and size, artificial water lakes covering the entire compound, sports and health clubs, gym and spa, large shopping centers over large areas of various fields, 5-star hotels, mosques and places of worship.
Units Type: vary among standalone villas, chalets, and twin houses.
Units Space: The chalets space start at 167 square meters, and villas space starts from 359 square meters up to 576 square meters.
Full Details on the cheapest Chalets for sale in North Coast
Read more updates...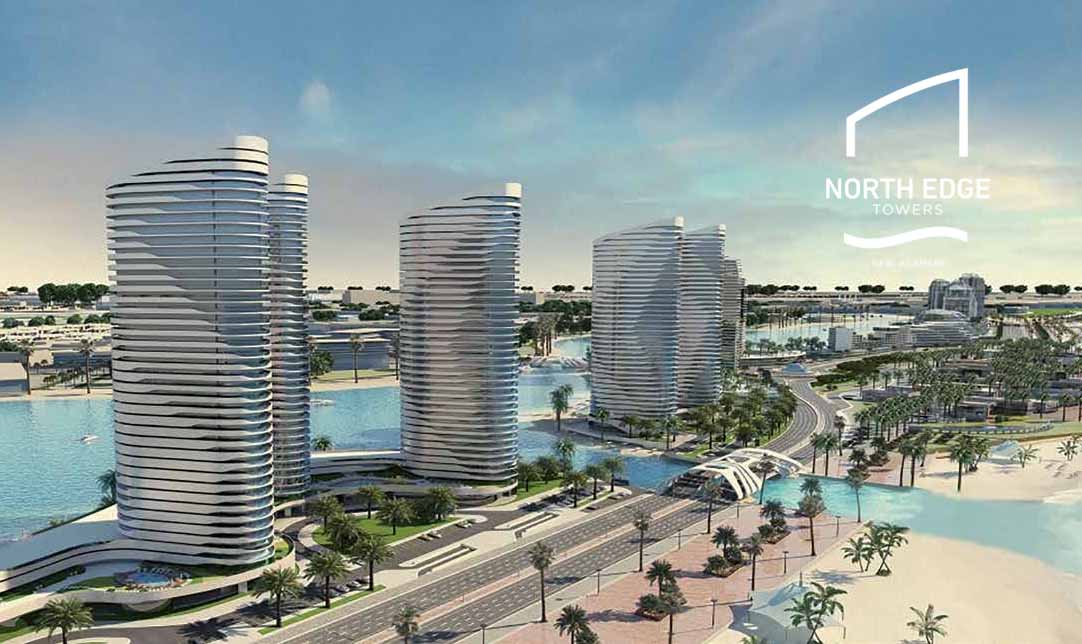 About the Project: The North Edge Towers or the so-called New Alamein Towers are characterized by a distinct view of the Mediterranean Sea that adorns New Alamein area with a new international sign on Egyptian soil.
Towers Space: North Edge Towers have reached up to 40 floors, each with 320 residential units.
North Edge New Alamein Services: North Edge Towers includes a number of services that offer a new meaning to absolute well-being such as sports clubs, amusement parks, cinemas, schools at all levels of education, and many medical centers.
Project Features: Special tracks are offered to hikers, cyclists, many international shops, and 24-hour medical and shopping centers.
Units Type in North Edge: The size of the residential units within the residential towers varied to the customer's choice of the area that suits him.
Units Space: The apartments' space starts at 90 square meters up to 351 square meters, which includes one bedroom for small spaces and four different rooms for large apartments.
Your guide to know the top Villas for sale in North Coast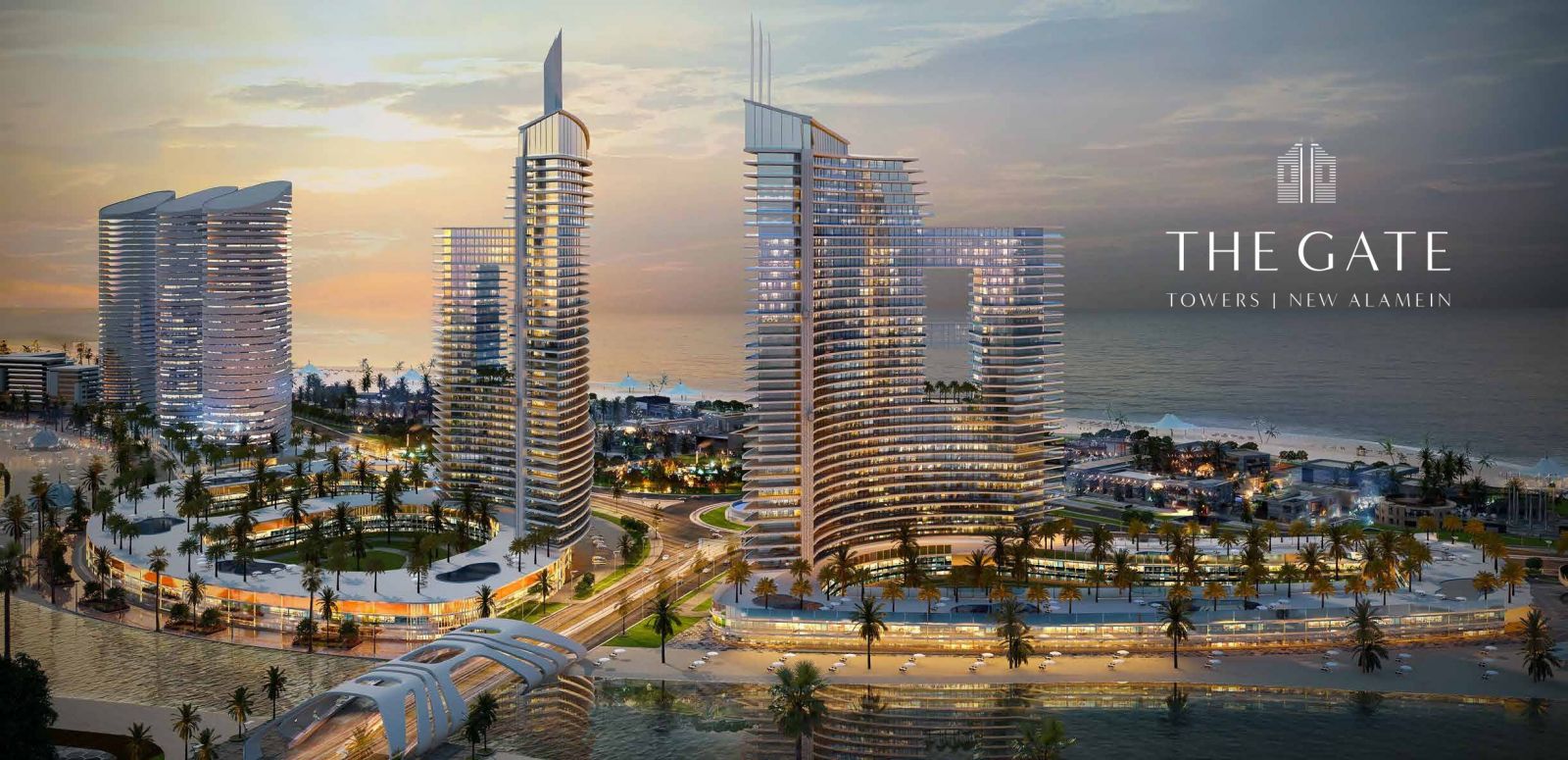 Project Location: Egypt's tallest hotel-style tourist towers stand as a beacon of beauty and luxury, overlooking the sea directly with its giant towers, which have been implemented to compete with Dubai's international towers on Egyptian soil.
Project Features: The Gate Towers are up to 170 square meters high with up to 40 floors with a surface and glass insulator that is anti-shock, earthquakes, and sounds.
Units Type: it varies among apartments, duplexes, and twin houses with various spaces and designs.
Units Spaces in The Gate Towers: It starts from 121 square meters up to 387 square meters with areas suitable for all tastes.
The Gate Features: One of the highlights of The Gate Towers is the high ceilings, which are three and a half meters high within the floors, combining modernity with the contemporary luxury of old designs.
Services of The Gate New Alamein: The towers are built on high platforms up to five floors, and include a large number of different services including swimming pools, sports clubs, parking garages, a number of shopping malls and supermarkets with the most famous brands, as well as the design of a swimming pool with a glass base on the highest peak of the towers for lovers of adventure and experience.
Browse Now Apartments for sale in North Coast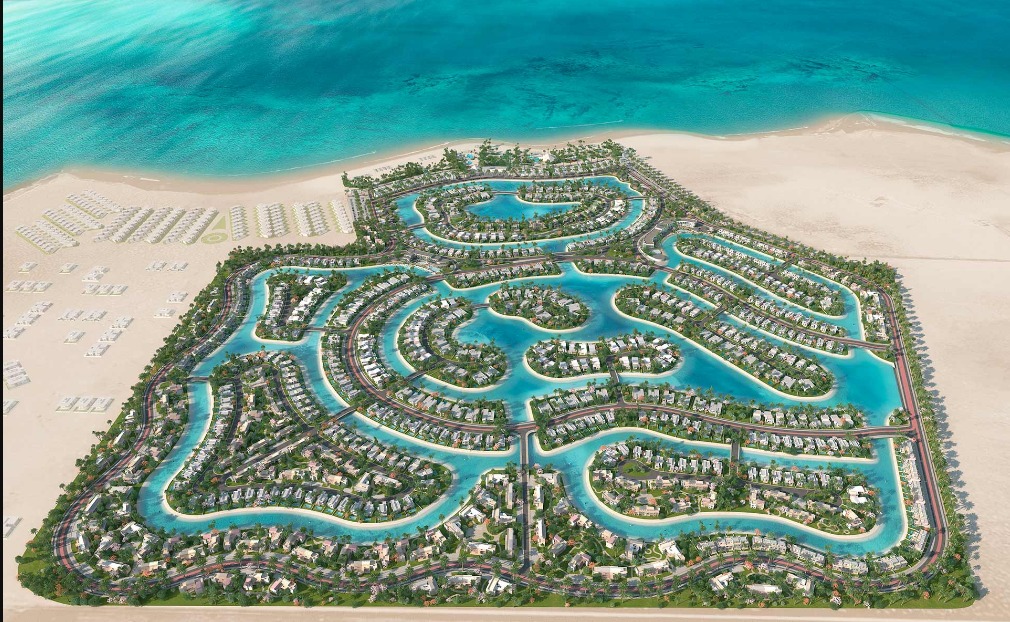 Project Location: it is located in the most beautiful areas of Sidi Abdel Rahman, located in kilo 120 on Alexandria Matrouh desert road on the sea directly with a charming view of turquoise of the sea, this village is one of the most famous and huge projects that are characterized by luxury and the most beautiful high-end designs, and it is not exceeding 15 km² away from Marina North Coast.
Units Space: Residential apartments starting from 110 meters while chalets consist of a ground floor are with space starting from 143 square meters to 167 square meters and include three bedrooms, in addition to a large garden with space starts from 52 square meters to 93 square meters. There are also chalets with space starts from 172 square meters and include three bedrooms, chalets with space starting from 214 square meters up to 221 square meters and consisting of three bedrooms in addition to a roof equipped to be a garden with an area of 52 square meters, in addition to townhouses space starts from 230 square meters and standalone villas with different designs and spaces ranging from 270 square meters to 584 square meters.
Payment Systems in Bo Island: Units delivered in 2021 are paid via 15% first downpayment and the rest is divided in installments over 7 years, units that will be delivered in 2022 will be paid by 15% downpayment and the rest is paid via installments over 7 years, while units that will be delivered in 2023 require a 5% contract downpayment and the rest of the amount is via installments over 7 years, or you can pay 10% downpayment and the rest in installments up to 10 years.
Units Prices: Ground floor chalets prices start from 3,700,000 EGP up to 4,700,000 EGP, the penthouses prices start from 3,900,000 EGP to 4,000,000 EGP, upper floor chalets prices start from 3,200,000 EGP up to 4,300,000 EGP, while the chalet consists of three bedrooms are with prices starting from 4,000,000 EGP up to 5,300,000 EGP. The townhouses price starts at 6,000,000 EGP up to 7,700,000 EGP, standalone villas price start at 7,250,000 EGP up to 22,550,000 EGP, taking into consideration that there are some little differences in the price list which vary by location, area, and view as well as if the unit has a garden, swimming pool or Crystal Lagoons.
Units Delivery: In addition, all units within Bo Islands Sidi Abdel Rahman are delivered with red bricks without any finishes so that the customer can finish his own unit with his taste.
Choose Your Dream Home Easily Twin houses for sale in North Coast
Rixos Alamein Resort
About Rixos Resort: Rixos New Alamein Hotel is characterized by the most luxurious designs and the highest 5-star hotel level which extends along the North Coast and has first-class tourist facilities and services, and four swimming pools.
Rixos Location: It is located in the best fantasy locations in New Alamein area, 19 square kilometers from New Alamein Airport.
Resort Features: All internal units include smart TV with an indoor channel unit, a private bathroom, and all personal care requirements. Rixos Al-Alamein Hotel offers a special experience of international restaurants, all-inclusive accommodation, a number of Turkish and Lebanese dishes, and a lot of seafood. The hotel also contains a range of entertainment programs, daily activities, football, and beach ball, as well as enjoying kids special activities at the hotel Club, it is also one of the most popular tourist destinations that have become the first choice for fans of fresh air and sunshine.
Browse Now Properties for sale in New Alamein City
Amenities
Amenities
Security
Playgrounds
Swimming pools
Shopping center
Commercial area
Mosque
Social Club
Health club and Spa