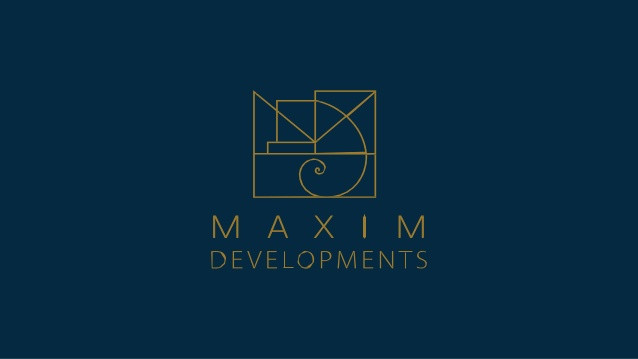 About Bo Islands North Coast
Status
Under Construction
Project Name: Bo Islands.
About Project: A vacation residential compound by Maxim Development, where the village is located in kilo 120 Alexandria-Matrouh road, 15 km from Marina.
Bo Islands Location: In the North Coast in the heart of Sidi Abdel Rahman.
Bo Islands Space: 180 acres.
Units Type: Villas - townhouses - chalets.
Units Space: It starts from 133 m² up 584 m².
The Developer Name: Maxim Developments.
Payment Methods: 5% downpayment and installments up to 7 years.
Bo Islands North Coast
Bo Island North Coast is one of the highest resorts of North Coast, it was designed on an area of 300 acres and designed with the latest international designs, the buildings were designed on an area of 12% and the rest of the project area were allocated to landscape and green spaces, services, and amenities, it also features a beach with 800 meters wide and 1200 meters depth, ensuring you rest, tranquility, beauty, relaxation and happy times. With confidence, we say that there are no problems in Bo Islands Village, so if you worry about the problems you may face in tourism projects, especially the new villages in the North Coast, such as the monument to customers and the sale of residential units by more than one name and for many people at the same time, but with the village of Bo Islands North Coast, there is nothing to worry about.
The Executing Company of Bo Islands and its Outstanding Projects
Maxim Development has executed Bo Islands North Coast, it is one of the successful and pioneering companies in the field of real estate and has built and designed many large and different projects, with more than 1700 acres in the area of Sidi Abd El Rahman, and the company has achieved great success in all its projects.
Major Projects of Maxim Developments:
The Canyon New Cairo.
Bo Sands North Coast.
Royal Maxim Palace Kempinski Cairo and it is a 5-stars hotel, it is attractively designed and has an outdoor swimming pool open all year round and is just 6 km from Cairo Airport.
Maxim Residence Compound in Shrouk.
Maxim Mall.
Royal Maxim which is 40 palaces in the fifth settlement.
Maxim Compound New Cairo.
For More information about the best North Coast Resorts, Click Here
Read more about the project
The Geographic Location of Bo Islands North Coast
It is characterized by the unique location of Sidi Abd El Rahman, which is one of the most beautiful beaches in the North Coast and features clear waters and golden sands, where the village is located in:
Kilo 120 Alexandria-Matrouh Road.
15 km away from Marina.
Near Bo Sands North Coast.
Sidi Abd El Rahman is a stunning and charming natural area with clear beaches and white sand and can be reached by the new Road Fouka, which limits the distance between Cairo and the North Coast from 240 km to 140 km, so it can be reached from Cairo through only two hours.
Features of Bo Islands North Coast
There are many features within Bo Islands Resort, which are:
The wonderful location of it in the Sidi Abd El Rahman area.
The first North African resort to establish crystal lagoons.
Landscapes and green spaces covering 88% of the resort area.
Many services are available within the resort.
The project features an environmentally friendly system such as water recycling for irrigation and solar energy.
Units with direct views of the sea.
Major services in Bo Islands Maxim
The services available within Bo Island Resort are numerous and varied, including:
Integrated commercial area.
Several swimming pools, including covered pools for women.
Several crystal lagoons.
Multiple beaches for all activities, water games, sports, and all ages.
4-star and 5-star hotels with 1,550 rooms.
A private beach for the residents.
Commercial services such as The Strip Mall.
Social, cultural and recreational centers.
Restaurants and cafes.
An open market with exhibitions and bazaars.
Kids area and Aqua Park.
Electric tram for passenger transport.
Spa- Club House.
24-hours security and guarding.
A global university.
A sandy beach equipped with all recreational services.
Spaces and types of units in Bo Islands Resort
There are many different residential units within Bo Islands North Coast, which are designed with the latest international designs and are characterized by sophistication and luxury, there are villas, townhouses, and chalets, and the space of these units are:
The Space of villa 2 starts from 548 m².
The space of villa 3 starts from 408 m².
The space of villa 4 starts from 260 m².
Townhouses space starts from 230 m².
Chalets spaces start from 133 m² up to 548 m².
Prices of units and payment system in Bo Islands North Coast
Maxim Developments offers premium and appropriate prices as well as keen, to provide a soft system and the longest payment period, and the prices are:
Two-rooms Chalet with a price starts from 3,187.753 EGP up to 4,215.867 EGP.
Three-rooms Chalet with a price starts from 3,049.948 EGP up to 4,768.980 EGP.
Four-rooms Chalet with a price starts from 2,971.965 EGP up to 7,567.565 EGP.
Townhouses price starts from 4,343.469 EGP up to 7,567.565 EGP.
Villa 2 price starts from 14,077.744 EGP up to 21,422.348 EGP.
Villa 3 price starts from 9,321.002 EGP up to 11,962.066 EGP.
Villa 4 price starts from 7,315.910 EGP up to 15,902.539 EGP.
The Payment System
5% downpayment and the rest of the amount is paid up to 7 years.
Note that the prices and spaces mentioned herein are for the first half of 2019, and therefore it is changeable, and we, Real Estate Egypt, are keen to update the spaces and the list of residential and commercial units' types and prices constantly to keep the customer informed of the real estate market changes.
Amenities

Security

Playgrounds

Swimming pools

Shopping center

Commercial area

Social Club

Health club and Spa

Water Fountains

Hotel

Aqua park
Other Projects in the Same Area