Wadi Degla Developments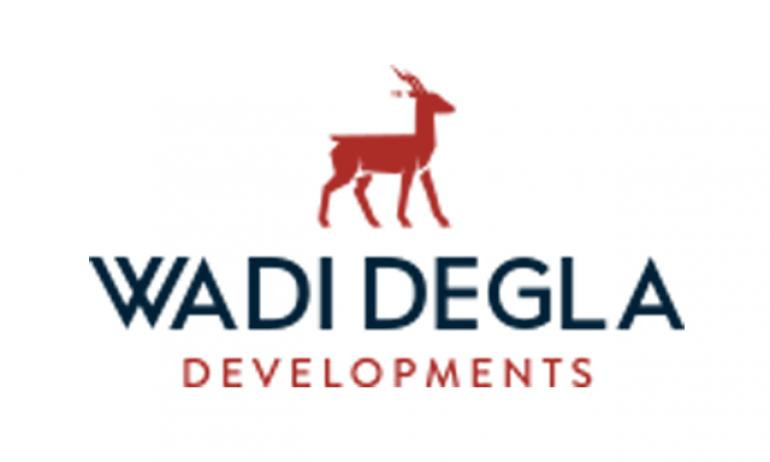 Wadi Degla Developments's Compounds
<ul class="pagination justify-content-center" role="navigation"> <li class="page-item disabled" aria-disabled="true" aria-label="« Previous"> <span class="page-link" aria-hidden="true">&lsaquo;</span> </li> <li class="page-item active" aria-current="page"><span class="page-link">1</span></li> <li class="page-item"><a class="page-link" href="https://realestate.eg/en/developers/wadi-degla?property_page=2">2</a></li> <li class="page-item"><a class="page-link" href="https://realestate.eg/en/developers/wadi-degla?property_page=3">3</a></li> <li class="page-item"><a class="page-link" href="https://realestate.eg/en/developers/wadi-degla?property_page=4">4</a></li> <li class="page-item"><a class="page-link" href="https://realestate.eg/en/developers/wadi-degla?property_page=5">5</a></li> <li class="page-item"><a class="page-link" href="https://realestate.eg/en/developers/wadi-degla?property_page=6">6</a></li> <li class="page-item"><a class="page-link" href="https://realestate.eg/en/developers/wadi-degla?property_page=7">7</a></li> <li class="page-item"><a class="page-link" href="https://realestate.eg/en/developers/wadi-degla?property_page=8">8</a></li> <li class="page-item disabled" aria-disabled="true"><span class="page-link">...</span></li> <li class="page-item"><a class="page-link" href="https://realestate.eg/en/developers/wadi-degla?property_page=11">11</a></li> <li class="page-item"><a class="page-link" href="https://realestate.eg/en/developers/wadi-degla?property_page=12">12</a></li> <li class="page-item"> <a class="page-link" href="https://realestate.eg/en/developers/wadi-degla?property_page=2" rel="next" aria-label="Next »">&rsaquo;</a> </li> </ul>
About Wadi Degla Developments
Projects: 5
Wadi Degla Real Estate, the best investment.
Wadi Degla Real Estate is one of the companies of the Wadi Degla Group, a big investment corporation focused on development and urban real estate development in Egypt, which it accomplished by vying for prestigious construction land acquisitions and drawing a huge client base.
About Wadi Degla
Wadi Degla Developments was founded in 2005 to join the mother company's list of expansions. It served as the administrative, executive, and developer for a significant residential and real estate investment and construction group.
Wadi Degla Strategy
Wadi degla developments' vision is built on a deliberate and rational basis of the future view for sustainable private and national growth, by accomplishing additional expansions in project development and attracting a large number of clients from around the world, and trying to please them.
It also worked to accelerate the real estate market's recovery and expansion, as it accomplishes economic development in the booming tourism industry by providing accommodations that are up to date and reflect the degree of development, sophistication, and luxury.
Real Estate Projects in Wadi Degla
Wadi Degla seeks fruitful opportunities and seizes the best of them, bringing the total number of projects to nineteen, with a total land area of more than 6,000,000 m2. Wadi Degla's projects began on the northern coast through the village of Marina Wadi Degla, Blumar Sidi Abdel Rahman, and projects in Ghardaa.
To travel to Ain Sokhna, thanks to the development of the Murano Resort, which has a high rate of unit reservations.
And the establishment of the series of tourist villages Blumar: Blumar Sokhna, Blumar Hills, and Blumar Hurghada, in addition to its projects in New Cairo in the Fifth Settlement, such as the Promenada Compound and the River Walk Compound.
In addition, the Neopolis project in New Cairo, which is being developed on a two-and-a-half-million-square-meter site to accommodate 15,000 units and is estimated to generate net revenue of $20 billion, Hyde Park, Tijan Wadi Degla, Maadi, and Wadi Degla Future Compound are among the largest projects.
Deals are made between Wadi Degla and multiple companies, where alliances or mergers are formed, as this enhances the expansion of financial and monetary capabilities, as well as investment opportunities, with the necessity of diversifying economic activity between real estate, hotels, and other sectors.
A merger was made with Arrow Capital, to be invested in a joint capital of $2.350 billion, while the shares in the stock market were divided by about 70% in favor of Wadi Degla Real Estate, with 30% of the share of Arrow Capital, and this alliance was called Arrow Hospitality Investment, which specializes in the construction and provision of advanced hotel services.
It was recently awarded a contract for six tourist entertainment projects on the Red Sea and Mediterranean coasts, with a total budget of 1.5 billion dollars set up for their construction.
Board of Directors of Wadi Degla
the Board of Directors of Wadi Degla Real Estate contains an exceptional group of people with boundless experiences and sensible and wise management concepts. Majed Helmy of the Wadi Degla Holding Group is one of its founding partners and founders. While Hazem Labib is the CEO
Wadi Degla Stock
Wadi Degla's sales figures exceeded expectations, resulting in a surge in investment. As a result of exerting control over the Egyptian market, the idea of listing Wadi Degla Contracting Company on the Egyptian Stock Exchange was proposed, following a plan to storm the stock exchange.
This led to Wadi Degla's desire to buy Recap's shares for Financial Investments, following the Capital Authority's approval, by submitting an acquisition request for an estimated percentage of 99.9%, so that Recap could later complete an exchange deal worth 11.1 pounds per share in exchange for approval of the merger between the two companies, which will increase the capital to a total of 3.3 billion pounds.
Wadi Degla Updates
Wadi Degla Real Estate is always making deals in the field of contracting in order to speed up the pace of its construction work, so when it made 4 billion in sales, it immediately invested it, pumping nearly 5.3 billion.
In addition to its contract with one of the largest developers in the field of contracting, it has hired two companies, Mediterranean Company and Kinder Group Company, to help build the concrete structure for its Neopolis project in Mostakbal City. It also achieved 2020 billion pounds in sales proceeds in the previous year to reach 13 billion pounds.
Wadi Degla Real Estate responded quickly to the spread of the Coronavirus pandemic by putting in place plans to relieve the burden on investors and owners by deferring some payments due for the following year.
With a change in the form of contracts and agreements reached between it and Egypt Tourism to build and develop Magawish village, as well as a village-owned hotel. Where the contract to raise the level of hotel services to 5 degrees was postponed until the end of the Corona crisis, as was the payment of a check-in favor of Egypt Tourism.
Last updated at 2021-09-27
Blog Posts About Wadi Degla Developments
Get Help