Published at 2019-11-07
Capital Heights 1 New Capital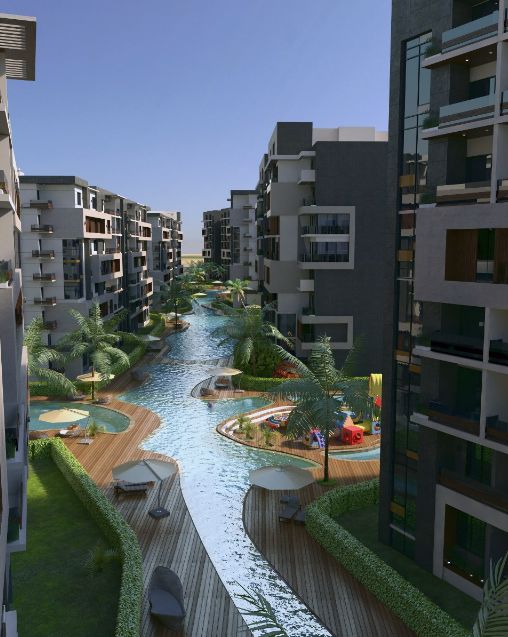 Capital Heights 1 is the latest project of Al Safwa urban development, an Egyptian joint stock company established in 1996 with many commercial, medical and educational projects. The Compound occupies a large space in a very privileged location near all vital areas, service centers and main roads in the Administrative Capital, offering you an innovative concept of residential life in Egypt within an integrated residential community. Own your unit in the latest and most prestigious projects of the New Administrative Capital.
Capital Heights 1 SUD Location
Capital Heights is considered one of the most important residential projects in the most dynamic areas of the New Administrative Capital in relation to its vast space. Capital Heights is in a very special location, close to all vital areas such as:
Opera House.
Government Complex.
Fairgrounds.
Medical City.
10 minutes from the Diplomatic Quarter and Al Masa Hotel.
The Compound is just 20 minutes from the Presidential Palace and the Administrative Capital Airport.
The axis of Mohammed Bin Zayed.
The Green River.
Al Sefarat neighborhood.
Medical City.
Click Here to know more about New Capital Compounds
Read more updates...
Services and features of Capital Heights 1 Administrative Capital
The project provides you with a range of services that ensure you live at a higher level of comfort and well-being:
A commercial mall featuring a wide range of shops.
Playgrounds for all sports activities such as football, basket, tennis, golf.
A health club and a gym equipped with state-of-the-art equipment.
A dedicated area for restaurants and cafés.
All residential units overlook a gorgeous view of whether green or water bodies.
Landscape and green spaces.
Swimming pools of different sizes in order to suit everyone.
Sports grounds for football, basketball, handball and other sports activities.
Tracks for walking, running and cycling as well as places for parties and barbecues.
A special garage for each unit.
A medical center with all clinics.
24/7 security and guarding with the latest cameras.
It is close to all the services you are looking for and near the regional ring road.
In Capital Heights, you find yourself in another world a world of scenic views.
You will enjoy the beauty of nature and tranquility and live in a very high atmosphere of luxury that you dream of far from the crowding of Cairo.
It has a magnificent view of the famous Green River as the largest green park.
The Executing Company and Its Previous Projects
Safwa Urban Development, SUD, an Egyptian joint stock company established in 1996 with many commercial, medical and educational projects. The consultant and executor of the project is the famous engineer Eng. Hussein Sabour. The largest engineering consultant in Egypt who has already submitted many major urban projects in the region, including:
International Park in Nasr City.
Nile Corinth Layout in Cairo.
Sanitation in Greater Cairo, Suez, Ismailia and Port Said.
Improving and expanding electricity networks in Cairo and Alexandria.
Top 10 Amenities within Capital Heights 1 New Capital Compound
Al Safwa urban development's important previous projects:
Sunset Resort Ras El-Bar.
High City Compound El Obour.
Al Ola City.
Al Safwa Elegance Tower.
Mavericks International School.
El Nokhba Medical Tower and Al Safwa Medical Tower.
Spaces within Capital Heights 1 New Administrative Capital
Capital Heights 1 is built on a space of 51 acres. Only 22.5% of the total space of the project was built with 56 residential buildings, 12.5% ​​General and commercial services. The remaining space is for landscapes and green spaces. The project consists of units Apartments - Town Houses - Twin Houses - Standalone Villas
The types and spaces of apartments in the compound are as follows:
Separated apartments (spaces ranging from 160 m² - 390 m²).
Duplex apartments (spaces ranging from 405 m² - 505 m²).
Prices and Payment Systems
The real estate developer offers you many flexible payment systems in order to suit everyone you can pay a 5% down payment of the unit price and the rest in installments up to 7 years.
You can also pay 20% as a contract down payment and pay the rest over 5 years without interest and in equal installments.
Or you can pay 10% as a contract down payment, 5% after three months, and the rest is divided over 7 years installments without interest.
You can divide the value of the residential unit over three years in equal installments and without down payment.
Amenities
Amenities
Security
Playgrounds
Swimming pools
Shopping center
Commercial area
Social Club
Health club and Spa
Water Fountains
Hotel
Aqua park