Published at 2019-09-12
Apartments for sale in Hyde Park


Hyde Park has sponsored reasonable prices for all customers. It also provides various spaces of villas, duplexes, townhouses, and twin houses, as well as the wonderful designs used by the company with elite engineers, who did the work of classic and Spanish models and for more Click Egypt Real Estate.
Know more about Properties for sale in New Cairo
The executing company of Hyde Park New Cairo offers many forms and models of luxury residential units. There are some regular apartments, duplex apartments, villas, townhouses, and twin houses. These units are characterized by many different designs, both inside and outside and the models differ from the modern ones including the Moroccan and the Spanish styles so that the customer can choose the right style for him.
The company has allocated prices for apartments in Hyde Park starting from 2,405,000 Egyptian pounds. It has also set an easy payment system through a payment period of seven years with only a 10% downpayment of the total unit price. The company committed to deliver the units within three years.
One of the most important features of this Hyde Park project is that the company provides its customers with semi-finished units so that the customer can finish the residential unit according to his/her own taste to choose the colors that appeal to him.
Click below to know more about New Cairo Compounds

The location of Hyde Park Compound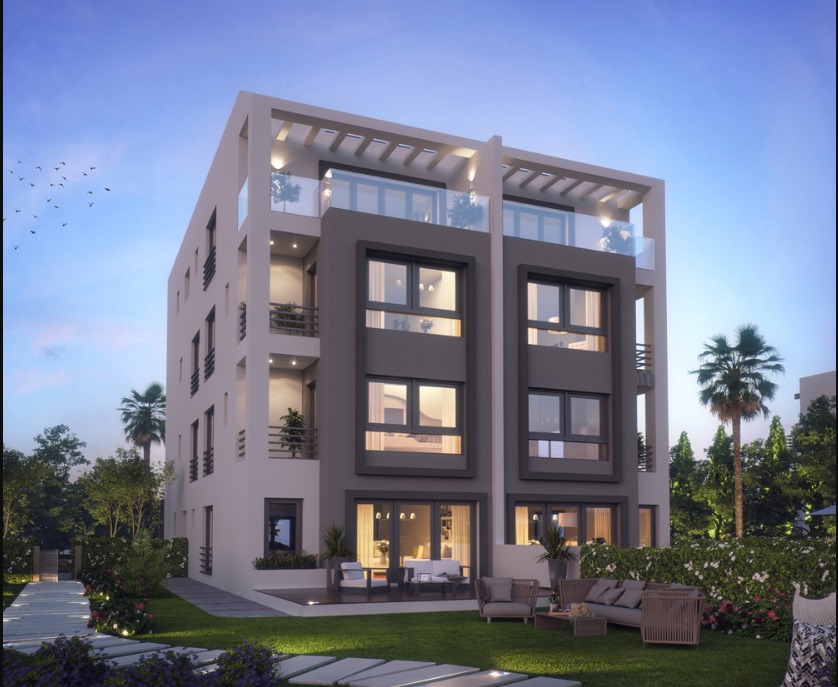 It is located inside New Cairo in its most vital streets, Teseen St. These apartments are strategically located very close to the New Ring Road. In addition to its proximity to the best places Ain Sokhna, these apartments are also located close to AUC, only five minutes away.

The Hyde Park project offers you plenty of vast green spaces, in addition to the various apartment designs that are similar in style to the residential units located in the best European neighborhoods.
Full Details on the cheapest Apartments for sale in New Cairo

Services and Spaces Within the Project

Apartments for sale in Hyde Park are among the most numerous apartments with countless features, services, and diverse spaces.

Most Important Services
Hyde Park apartments are located within the full-service compound, which has been designed to the highest standards of luxury and taste.

Hyde Park ​​has been designated for the establishment of a large number of international companies and branches of several banks to facilitate banking transactions for Hyde Park customers.

There are also commercial centers and multiple malls spread across the entrances of the compound. These centers and malls contain more than 1,700 diverse stores to meet the customers' needs of clothes, perfumes, shoes, bags and other fields.

The company also provides many recreational services in sports clubs; it has swimming pools for children and women.

Apartments and villas have many spacious gardens with green spaces.

Each apartment in Hyde Park is surrounded by a variety of cycling tracks, as well as special routes for both hiking and jogging.

Hyde Park also offers many international schools, so customers can be assured of their children in specialized international schools equipped with high standard equipment.

One of the most important features of this project is the spread of a large number of the largest hospitals that have been equipped in a modern technical way and have many 24-hours emergency reception halls.

There are also a large number of cafés and restaurants that offer many different foods, Syrian, Lebanese, Indian, Italian, and other miscellaneous foods.
Find out about the Villas for sale in New Cairo
Units of project Hyde Park New Cairo Compound
Spaces In The Compound
The apartments start from 82 m², and there are other apartments with large spaces up to 1200 m², according to the need of customers with large or small families.

There are other duplex apartments ranging from 185 m² to 233 m². In addition to a large number of villas with space of 727 m², and there are villas with larger spaces, as well as other units such as townhouse, which starts at ​​250 m², and twin House starts from 279 m².
Your comprehensive guide to know the best Twin house for sale in New Cairo

The Owner Company and Its Previous Works
Hyde Park Developments is one of the leading real estate companies established since 2007 and has been able to acquire advanced positions in the real estate market. Although many years have passed since its establishment, it has been able to complete several projects, such as Coast 82 North Coast and many other projects.

It has completed 1112 residential units in Hyde Park and will continue to build 576 units.

The Hyde Park project has set up a new space of ​​1,200 acres to accommodate this number of residential units and allocated about 141 acres only for green spaces, in addition to many parks. It has allocated 35 billion pounds in the construction of this huge residential project.
More About The Best Compounds In Fifth Settlement

Features of living in Hyde Park Compound
The project was built on a very large area of ​​up to 6 million m², allowing all customers to move more easily throughout the project.

There are many green spaces, and it contains the largest park in the city of New Cairo, which has an area of ​​about 600,000 m².

It includes about 23,000 residential units, making it the largest project Hyde Park has established.

It provides all services, whether basic stores, hospitals, schools or restaurants, and entertainment such as malls, clubs, cafés, and many parks.

The diversity of its residential units, as well as the diversity of the units, is in line with the taste and customer demand.
More information about Townhouses for sale in New Cairo