Published at 2019-11-03
Hassan Allam Properties was founded in 1936 as one of the mega companies in private sector in Egypt and this company contains a variety of companies and each company is specialized at a certain section and works independently and particularly focuses on engineering projects & mega buildings as well as materials formation, the delivery of electronic & mechanice power keys & investment projects.
Hassan Allam Properties is one of the most mega private companies in the Middle East with long-standing experience of 80 years making it one of the most important real estate companies in the region as the company is run by 80 experienced employees in real estate field and for Information Click Egypt Real Estate.
Most Important Projects Executed By Hassan Allam Properties
New Administrative Capital roads
One of the national projects executed seeking to solve the pressure and overcrowdedness in Cairo.
Grand View residential blocks
Constructing investment residential blocks.
New Ismailia Club
The execution of New Ismailia Club besides New Suez Canal
Egyptian National Railway Beni Suef - Asyut
The project is about the development of Beni Suef - Asyut railway line extended for 240 km through the developed electronic e-slock system from Alstom to be replaced with the used electromechanical, tracking devices, power supplies, telecommunications & wireless communication as this requires HAT scale, electronic & mechanical engineering and damaging communications infra-structure as the system is determined to be in action in 2019 and it's also expected to increase rail-ways transportation potentials by over 80% which means more trains to be in service on the network. The project is sponsored by The International Bank as it was released by the Egyptian ministery of transportation as a part of the initiative to develop systems and enhance operations as well as boosting to safety average according to international standards.
Read more updates...
Mall Of Arabia
Client: Fawaz Alhokair Group - Saudi Arabia.
Business Field: civil, architectural, electronic & mechanical works including the execution of hypermarket covering 24.500 m², mega malls covering 20.000 m² in addition to shops and restaurants covering 180.000 m²
Project Results: The most mega commercial complex in North Africa at the construction time covering about 250.000 m²in 6th October as this center attracts thousands of visitors daily converting 6th October to a lively city.
Hassan Allam Projects
Mostakbal City
The project is located only a few minutes away from Cairo-Suez Road, Teseen Road, Cairo-Ain Sokhna Road as the project uniquely overlooks Mohammed Ben Zayed Road linking New Capital with New Cairo.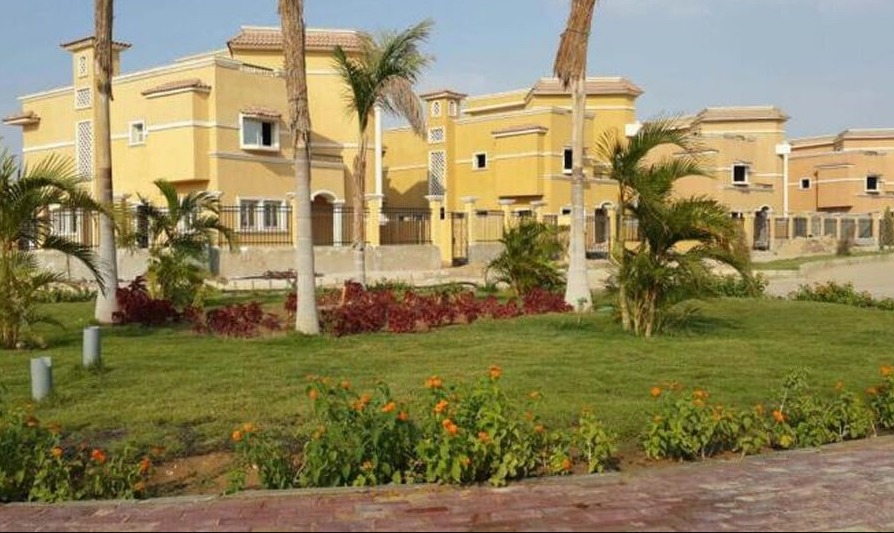 One of the real estate projects related to Hassan Allam Properties that covers a vast space of 150 acres featured with charming international designs in the center of El Shorouk City as the project location was accurately selected as expected from Hassan Allam Properties.
Browse Now Properties for sale in Shorouk City
The Location Of El Shorouk Springs Project
The compound lies on the road leading to Suez specifically after Total Station which few minutes away from New Cairo beside the close location to Gate No.2 in Madinaty Project as well as the close compound location to Heliopolis Sports Club.
Most Important Services & Features
Gym, spa, international luxurious playgrounds, landscape, swimming pools, lagoons, an area for international cafes & restaurants, malls offering all services, entertaining areas for kids & adults and all project residential units uniquely overlook charming views.
All you need to know about Apartments for sale in Shorouk City
The Project Residential Units Spaces & Types
There is a variety of residential units in the project among townhouses, twin houses and standalone villas as projects spaces come as follows:
Apartments space starts from 173 m² up to 223 m²
Town houses space starts from 330 m²up to 420 m²
Standalone villas space starts from 447 m² up to 586 m²
Comprehensive information on the Townhouses for sale in Shorouk City
Residential Units Prices & Payment Methods
Apartments price starts from 1.150.000 EGP while villas price is up to 5.150.000 EGP
The real estate developer offers a variety of payment options as follows:
You can pay 15% of the unit total cost as a down payment upon contracting and 5% of the total unit cost after contraction by one year.
You can pay 5% of the unit total value after contracting by 2 years, then 5% after 3 years and the rest of the amount is via installment over 7 years without interest in quarterly installments.
Your comprehensive guide to know the best Villas for sale in Shorouk City