Published at 2020-09-08
Information About Porto Sokhna Beach Resort
For all lovers of excellence and privacy you can now book your summer unit in one of the most distinct resorts ever, Porto resort where excellence, beauty, and magnificent views and landscapes.
The developer has developed all its real estate expertise in the implementation of this wonderful project, making it a real opportunity for customers whether they are owning the unit for personal or investment purposes and for more details click Egypt Real Estate.
know more about Properties for sale in Al Ain Al Sokhna
The most important thing that distinguishes Porto Sokhna resort is its strategic location, as it is close to many important sites, as it is located on the Gulf of Suez only 55 km from Suez City, and 140 km from Greater Cairo, and therefore access to it by only two hours.
The most important thing that distinguishes this site is that it is a few steps away from the Red Sea beach, which has contributed to making its units enjoy a clear and distinctive view of the beach, and enjoy a charming view that relaxes and rests customers.
Full Details on the cheapest Chalets for sale in Sokhna
Units of project Porto Sokhna Ain Sokhna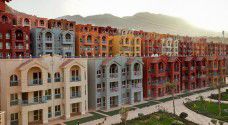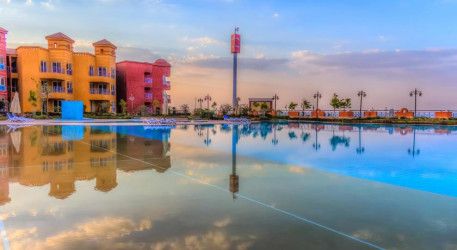 Read more updates...
Porto Sokhna was completed in 2007, and it is an unparalleled destination for anyone looking for comfort and recuperation, one of the great resorts in Ain Sokhna that offers all the needs of customers of all desires.
The resort has been implemented on a huge area of about 618 acres equivalent to 2.5 million square meters, which extends on 270 meters above sea level, and this vast area has been fully exploited to implement an integrated resort with full services that is not missing anything.
The developer has designed a variety of units ranging among regular apartments, duplexes, and villas, which have varied in size to suit all customers, whether they are families, businessmen, or a group of friends.
The area of the apartments within the resort varied from 62 square meters up to 103 square meters, as well as a variety within the areas of villas and duplex units.
Discover Full Details on The Cheapest Sokhna resorts
Porto Sokhna prices
Distinctive services and units with wonderful designs all this is available within the resort, this prestigious project has achieved the opportunity to enjoy the charming nature and fresh air, away from the hustle and bustle of the city, all of this at unbeatable prices, the developer company announced the possibility of owning a unit within this edifice, with an area starting from 63 square meters consisting of a bedroom and a bathroom with a price starts from 700,000 Egyptian pounds.
It should be noted that these prices are for the first half of 2020, it can be subject to any adjustment, depending on any changes in the real estate market.
Find out about the Apartments for sale in Al Ain Al Sokhna
Services provided by Porto El Sokhna
Porto Sokhna Village has provided a variety of features and services, which customers need in their daily lives, so that they do not have to leave the place in search of their requirements and needs, the resort has been characterized by its diverse services that make the residents comfortable, relaxed, and psychologically calm, the most prominent of these services are as follows:
Indoor and outdoor swimming pools designed in the style of lagoons with jacuzzi and sun furnished seating are available for further relaxation and excellence for residents.
The resort has a huge shopping mall with many shops with all the requirements and demands needed by the population, and offers all the trademarks and international brands.
A fitness center equipped with state-of-the-art sports equipment, which provides customers with a premium service.
An impressive outdoor garden filled with magnificent greenery, for added comfort and psychological tranquility.
An outdoor venue dedicated to barbecue for spending fun time.
A restaurant that serves a variety of regional cuisine by a team of top chefs, as well as offering a high-quality service level to customers thanks to its high-quality processing.
A range of suites of up to 500 square metres, overlooking the swimming pool or the adjacent garden.
A variety of activities are available, carefully designed to delight kids and make them have pleasure time of fun and enjoyment.
High-end hotels with different categories, ready to receive guests all year round.
The resort's private beaches have made all units have a charming view, with clear blue water and soft sand.
It is equipped with a cable car to move freely and easily throughout the resort.
Golf courses are available and all are equipped at the highest level.
Cafes offer many hot and cold drinks.
Jet Ski Ride.
Dry cleaning and dry ironing services.
Limousine service is available.
Free parking for customers' cars to prevent congestion in front of the units, distorting the aesthetic appearance of the resort and making residents feel upset and disturbed.
Jacuzzi and sauna equipped with the highest standard, to provide the best possible service to the residents.
Playgrounds for various sports activities, such as handball and volleyball.
A diving center and tours by boats for added luxury and enjoyment.
For further excellence, many celebrations and carnivals are held within the resort throughout the year, allowing customers to have fun and memorable time with friends and family.
Reception and carrying bags services.
A full-service security system with highly trained personnel works at its best 24 hours a day.
High-quality and efficient surveillance cameras are carefully distributed throughout the resort to provide maximum protection and security to customers, making them feel stable and secure.
Swimming pools with a variety of designs and shapes suitable for adults and young people, with ladies' pools with sufficient privacy to give them absolute freedom.

There is a fantastic marina dedicated to the resort's residents enabling them to engage in a fishing hobby.
More Information On best compounds in Ain Sokhna
Features of Porto Sokhna Amer Group
The resort has many advantages that have made it a special destination for many customers who want a unique and distinctive life, including the following:
A variety of units spaces to suit all desires and tastes.
Suitable prices are the best ever, compared to the amenities and services available to customers.
A strategic location with its proximity to Cairo, and therefore quick and easy access to it without any hassle.
A variety of services that make individuals enjoy a more refined and luxurious life.
Units designed with the latest international models.
Various activities for leisure and hiking.
The entire resort is beautifully designed on a mountain top, thus enjoying the views of the Red Sea mountains and its charming beaches.
Your comprehensive guide to know the best Villas for sale in al Al Ain Al Sokhna
The developer history
Porto Sokhna Resort is one of the high-end projects implemented by Amer Group for Real Estate Development, one of the pioneers of companies working in the field of real estate in Egypt, and the company has supervised the implementation of many projects, the most important of which are the following:
Porto Pyramids.
Porto Marina.
Amer Group Porto Sokhna is unique with its unparalleled services that it provided its customers with, so that they do not feel that there is anything missing, in addition to the right prices that suit everyone, all this has made the resort the focus of many attention, so you have to quickly book your unit to enjoy a comfortable life full of sophistication and luxury.
More information about Twin houses for sale in Al Ain Al Sokhna
Amenities
Amenities
Security
Playgrounds
Swimming pools
Shopping center
Commercial area
Mosque
Social Club
Health club and Spa
Water Fountains