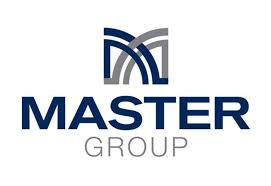 The City New Administrative Capital Compound
Master Group
3 Properties
From 1,400,000 EGP
About The City New Administrative Capital Compound
Status
Under Construction
Project Name: The City.
About Project: one of the best residential units in the New Capital by Master Group, one of the largest real estate compound in Egypt.
The City Location: the 7th neighborhood, plot H2 in the New Capital.
The City Space: 54 acres.
Units Type: apartments - duplexes - penthouses - standalone villas.
Price per Meter: starts from 10,000 EGP.
The Executing Company Name: Master Group Development.
Payment Methods: installments up to 8 years without downpayment.
The City New Administrative Capital
The City Capital Compound offers you a new concept of residential life with the latest architectural designs to compete with the Administrative Capital's most luxurious compounds in terms of services, facilities, and location. The City Compound has been built on 54 acres in the heart of the New Administrative Capital with 22% space for buildings and the rest for the green space, facilities, and services, with units ranging from apartments, duplexes, standalone villas, and penthouses.
About The Owner Company of The City Administrative Capital
Master Group is the owner company, it is one of the largest real estate developers in Egypt and has many successful projects within the real estate market.
Master Group Major Projects:
Master Group is the marketer of White BAY with Ras Seder.
Blue mini on the north coast.
Many projects with the Ministry of Awqaf.
Read more about the project
The City Master Group Location
It is located in the New Administrative Capital, plot H2, the 7th residential district near Anakaji Compound on the southern axis of Mohammed bin Zayed, close to Expo City, Al Masa Hotel, Al Sefarat Neighbourhood, the Opera House and the Green River.
More information about Best 20 compounds in New Administrative Capital
Major Services and Amenities in The City New Capital
A social club with many sports playgrounds.
Vast green spaces.
Dancing Fountain.
Crystal Lagoons.
A Health Club.
Commercial malls with many various international brands.
Equipped Cinemas.
24-houres integrated medical compound.
Restaurants and cafes.
International Schools.
Security and guarding.
Administrative Building to serve the residents.
24/7 maintenance and cleaning.
Residential Units Spaces in The City Project
The units vary among apartments, duplexes, villas, and penthouses.
The units divided into 50% apartments and 50% standalone villas.
Apartments space starts from 140 m².
Penthouses space starts from 340 m².
Villas Space starts from 425 m².
Payment System:
Price per meter starts from 10,000 EGP, and you can pay the amount via installments up to 8 years without downpayment.
Note that the prices and spaces mentioned herein are for the first half of 2019, and therefore it is changeable, and we, Real Estate Egypt, are keen to update it constantly to keep the customer informed of the real estate market changes.
Amenities

Security

Playgrounds

Swimming pools

Shopping center

Commercial area

Social Club

Health club and Spa

Water Fountains

Aqua park

Cinema
Other Projects in the Same Area