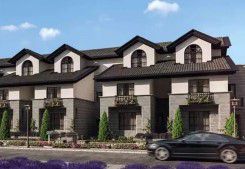 About Lavande Compound in 6th Of October City
Get in touch with the seller
Description
Lavande compound
Compound Lavande is one of the mega projects that have been built in Cairo, specifically in the 6th of October area.
The project has a huge area and many excellent services that have made this compound a great project because it has a large number of residential units.
Lavande compound location
The location of this compound is one of the most important features of this project, because it is located specifically in the city of Sheikh Zayed, and is located in the area of ​​expansions in the current period, and is located near the following:
Hyper One at a rate of five minutes.
Juhayna Square in 5 minutes.
Close to Mall of Arabia.
Close to Axis Road.
Near the Mall of Egypt.
Located near Palm Hills.
Read more about the project
Area of ​​Lavande compound
The area of ​​the Lavend project on 6th of October is a vast area, because it includes a large number of services and residential units.
The compound was built on an area of ​​fifty six acres and therefore includes many residential compounds in this area.
The executing company of La Vande project
Arco is the company that has set up La Vande, one of the leading real estate companies in the industry.
Which is part of the City Stars Group, which has studied this large project to operate in a large area and multiple services to suit all needs.
Services available at Lavande compound
The project includes many services that meet the needs of many people, especially lovers of landscapes and tranquility, including the following services:
The compound includes a multi-disciplinary health club.
A golf course.
Children's play area.
Recreation areas.
A large commercial mall with all kinds of goods.
A range of varied restaurants in dishes between local and international.
Shops to sell all goods and supplies.
Landscape.
Gardens with large spaces.
Large green spaces.
Places for barbecue.
Designated area for cycling.
Security and rides on the pound and on all units throughout the day.
Great club.
Swimming pools.
Multiple residential compounds and different spaces.
Lavande compound spaces of units and payment methods
Villas:
The Compound has a large number of villas which have the following specifications:
The area of ​​the villa is three hundred and forty square meters.
Four bathrooms.
Four of the sleeping rooms.
Receiving complete finishing of the villa.
Villa with large garden.
Price per meter is fourteen thousand pounds only.
Five per cent is paid as an advance, and the rest is divided into seven years.
Receipt shall be within three years.
Twin House:
Compound also a number of Twin House, which are available with different specifications are as follows:
The spaces start from two hundred square meters for the double house.
Equipped with garden.
gym.
Parking.
Security.
Three sleeping rooms.
A large swimming pool, and a children's pool.
Study room.
Price per meter in the double house starting from a thousand and a half per meter.
Gatekeeper service.
Large balcony.
Townhouse:
The project also includes more than one townhouse and has the following specifications:
Areas starting from twenty two square meters.
Equipped with a large garden.
Prices per meter starting from fifteen thousand Egyptian pounds.
Receipt after booking three years.
Ten percent is paid initially and the amount is paid for seven years.
Four bedrooms.
Four Bathrooms.
Security and guarding.
Gatekeeper Service.
swimming pool.
Receiving of the unit complete finishing.
Large balconies.
Craps on the walls.
Swimming pools for children.
Private parking.
Amenities
Security
Playgrounds
Swimming pools
Shopping center
Commercial area
Mosque
Social Club
Health club and Spa
Water Fountains
Hotel
Best Compounds In 6th October