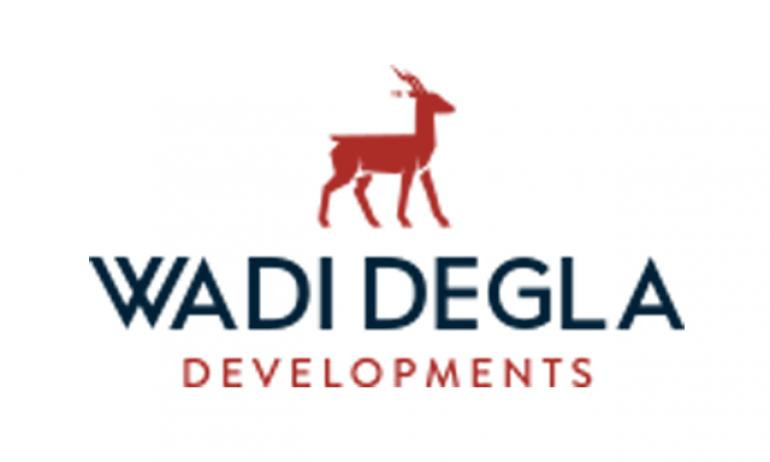 About Blumar El Sokhna
Status
Under Construction
Available Properties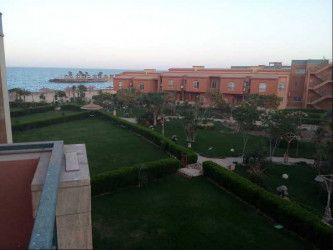 Duplex for sale in Blumar by Wadi Degla with areas starting from 175 to 190 m²
Show price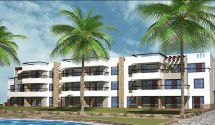 Apartments for sale in Blumar Ain Sokhna starting from 130 m²
Show price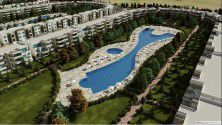 Chalet for sale in Blumar Ain Sokhna starting from 130 to 140 meters
Show price
Project Name: Blumar.
Blumar Location: It is located on the Red Sea coast at Kilo 32 Suez Road along Zafarana Road, 140 km away from Cairo.
About Project: Blumar Resort located directly on the Red Sea Coast by Wadi Degla.
Blumar Space: 77 acres.
Units Space: It starts from 110 m² to 300 m².
Units Types: Chalets - Chalets with a garden - Chalets with a roof.
The Developer Name: Wadi Degla.
Payment Methods: 15% downpayment of the total unit price and installment over 7 years.
Blumar El-Sokhna
It is a summer project on the Red Sea coast that enjoys a huge number of benefits and recreational activities.
For more information on the best resorts of Ain Sokhna, click here
About the developer of Blumar El-Sokhna
It is one of the largest projects of Wadi Degla Development, which owns a large number of real estate units as it was established in 2005.
Outstanding previous works of Wadi Degla
Blumar Hills.
Blumar North Coast Sidi Abd El Rahman.
Blumar Hurghada.
River Walk includes 100 villa in the fifth settlement.
Tijan Zahraa El Maadi Compound has 30 residential towers with a total of 1,728 units.
Canal Residence Sarayat Maadi.
Pyramids Walk 6th October.
One of the future projects is Murano, the first treatment project based on sulphuric water in Ain Sokhna.
Neopolis Compound in Mostakbal City in New Cairo.
Read more about the project
Details about Blumar Resort
The company was keen to establish the project of Blumar Sokhna on an area of 77 acres and on the Red Sea coast directly next to the green spaces, where the resort is located on Kilo 32 Suez Road along the Road of Zafarana, 140 km away from Cairo.
Features of Blumar Sokhna Hotel
As for features included in the resort, we find that its distinctive location made it offer summer units in the heart of nature where the company has established all units so that it overlooks the sea directly as the company was keen to provide large spaces up to 85% of the total area of the project and the rest was distributed to the units and various Services.
Services of Blumar Ain Sokhna
Services included in Blumar Sokhna include:
20 swimming pools for all ages including women pools.
Water parks or so-called aqua park.
Golf playgrounds, billiard playground, beach club, Gym, health centers, and Jacuzzi.
Commercial malls and shopping centers.
Car rental centers.
Private garages.
Restaurants and cafés.
Crystal Lagoons, five-star hotels, and mosques are located in several different parts of the resort.
24-hour security and guarding.
Prices and Owing Method of Units
The payment period is up to 7 years with a downpayment up to 15% of the total unit price. As for the price of units we find that chalets up to 110 m² are paid 880,000 pounds cash, while chalets up to 130 m² with price up to 970,000 pounds cash, and there are chalets also up to 1100,000 pounds that it has a large number of facilities and services such as a separate swimming pool, which is divided between two rooms, a reception, an American-style kitchen, a large bathroom or three rooms, a reception, an American kitchen, a large bathroom and a small bathroom next to the terrace.
Units spaces in Blumar Wadi Degla
Unit prices in the resort vary according to the space of the unit.
130 m² chalet with a 116 m² garden consisting of 3 bedrooms and 2 bathrooms at a price starting from 1,700.000 EGP.
104m² Chalet with a 73 m² private garden at a price starting from 1.55.000 EGP.
A 130 m² ground chalet with a 130 m² garden at a price starting from 1.750.000 EGP.
181m² Chalet with the same space roof at a price starting from 1,083.000 EGP.
Full Details on The Cheapest Resorts of Al Ain Sokhna
Note that the prices and spaces mentioned in the article are for the first half of 2020, and therefore it is changeable, and we, Real Estate Egypt, are keen to update the spaces, list of prices and types of residential and commercial units constantly to keep the customer informed of the changes in the real estate market.
Amenities

Security

Playgrounds

Swimming pools

Shopping center

Commercial area

Mosque

Social Club

Health club and Spa

Water Fountains

Hotel

Aqua park
Other Projects in the Same Area