The Axis Compound in 6th of October
From 1,205,238 EGP
About The Axis Compound in 6th of October
Status
Under Construction
Get in touch with the seller
Amenities
Security
Playgrounds
Swimming pools
Shopping center
Commercial area
Mosque
Social Club
Health club and Spa
Water Fountains
Aqua park
Project Images
+7
Back to About The Axis Compound in 6th of October
About About The Axis Compound in 6th of October
Price From1,205,238 EGP
Location6th October
Bedrooms
Status Under Construction
Delivery Date 2022

About About The Axis Compound in 6th of October
Price From1,205,238 EGP
Location6th October
Bedrooms
Status Under Construction
Delivery Date 2022
About About The Axis Compound in 6th of October
Price From1,205,238 EGP
Location6th October
Bedrooms
Status Under Construction
Delivery Date 2022

About About The Axis Compound in 6th of October
Price From1,205,238 EGP
Location6th October
Bedrooms
Status Under Construction
Delivery Date 2022
About About The Axis Compound in 6th of October
Price From1,205,238 EGP
Location6th October
Bedrooms
Status Under Construction
Delivery Date 2022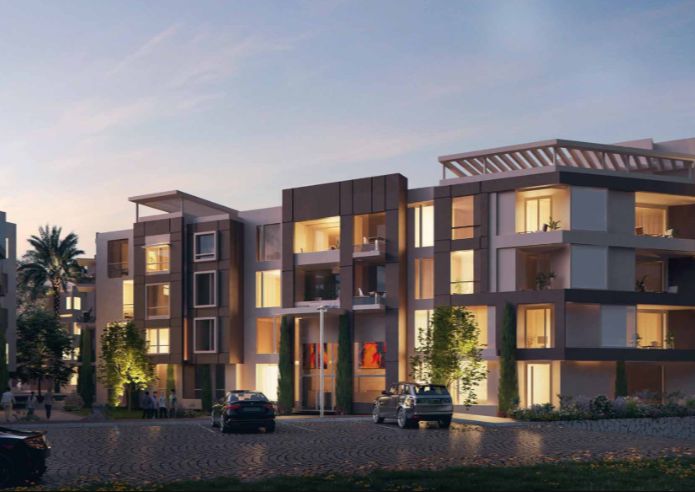 About About The Axis Compound in 6th of October
Price From1,205,238 EGP
Location6th October
Bedrooms
Status Under Construction
Delivery Date 2022
About About The Axis Compound in 6th of October
Price From1,205,238 EGP
Location6th October
Bedrooms
Status Under Construction
Delivery Date 2022
About About The Axis Compound in 6th of October
Price From1,205,238 EGP
Location6th October
Bedrooms
Status Under Construction
Delivery Date 2022
About About The Axis Compound in 6th of October
Price From1,205,238 EGP
Location6th October
Bedrooms
Status Under Construction
Delivery Date 2022
About About The Axis Compound in 6th of October
Price From1,205,238 EGP
Location6th October
Bedrooms
Status Under Construction
Delivery Date 2022

Description
Project Name: The Axis Compound.
About Project: Residential project by Iwan Developments.
Project Location: Located in October, near Sheikh Zayed City and Lebanon Square.
Project Space: 55 acres.
Units' Type: Apartments and Penthouses.
Units' Space: starts from 89 m² up to 289 m².
The Executing Company Name: Iwan Developments.
Payment Methods: 10% downpayment and installments up to 8 years.
The Axis 6 October City
Iwan Developments has executed the project in one of the highest locations in 6th of October, where it is located directly on the desert road, and the largest area has been allocated for services, vast green spaces, artificial lakes, recreational areas, and large spaces of landscape, so The 6th axis is a residential community characterized by sophistication and uniqueness, the thing that will be admired by many customers. Its latest project by Iwan Developments which is an innovative thought in the real estate market as it is one of the highest mega projects so that it is one of the first projects to provide a life of luxury and privacy with a healthy atmosphere free from pollution of cities.
About the Developer and Its Previous Projects
Iwan Developments is the executing company with 15 years experience, it has established 7 residential compounds and 10 administrative and commercial projects, through which it proved worthwhile and it takes care of all the means that satisfy its customers so that this is a priority.
The company has expanded and executed many projects in various places in Egypt such as Giza, 6th of October, Sheikh Zayed and Smart Village and many projects in west Cairo.
The Company Major Projects:
Atrio Compound.
Jeera Sheikh Zayed.
Jedar Project.
Jewar and Alma Projects.
Vida Project.
Read more about the project
Most Important Details About The Axis 6 October
It is executed on 50 acres, as the majority of the spaces are for services and facilities, 74%, and 26% is for the residential units.
The residential units within the compound will have various bedrooms starts from one up to 4 rooms with a large terrace and large reception in addition to 2 bathrooms with suitable spaces.
The Axis Iwan Location
iwan the axis is located in October, 7 minutes away from Sheikh Zayed City, near the Ring Road, Mehwar 26th of July Cairo and 20 minutes from the International Airport.
15 minutes drive by car tp Lebanon Square.
Major Services Provided by The Axis Project
It includes plenty of integrated services and amenities such as:
It is located in 6th of October which has many features as it is near the largest malls, hospitals, restaurants, facilities.
Social Club and Health Club.
Private Garage.
Sports playgrounds and Kids Area.
Running and walking tracks.
Gym and Spa.
A number of restaurants, commercial centers, markets, universities, and international nurceries.
Many landscapes, vast green spaces, and artificial lakes.
The important facilities of Water, electricity, and communication stations.
.24/7 security and guarding with surveillance cameras.
For More information about the best October City compounds, Click Here
Price Per Meter and Units Space within The Axis
Price per meter starts from 12.500 EGP up to 14.700 EGP.
One-room apartment with space starts from 89 m² up to 97 m² and its price starts from 1,112,500 EGP up to 1,452,900 EGP.
Two-rooms apartment with space starts from 120 m² up to 154 m² and its price starts from 1,500,000 EGP up to 2,263,800 EGP.
Three-rooms apartment with space starts from 176 m² up to 198 m² and its price starts from 2,200,000 EGP up to 2,910,600 EGP.
Three-rooms penthouse with space starts from 221 m² up to 289 m² and its price starts from 2,762,500 EGP up to 4,248,300 EGP.
Payment Systems and the Delivery Date
The residential units shall be delivered after 4 years in 2022.
The payment system consisting of a 10% downpayment, 5% after three months, and 85% via installments over 8 years.
All units shall be delivered semi-finished and fully finished according to the customer desires.
Note that the prices and spaces mentioned herein are for the first half of 2019, and therefore it is changeable, and we, Real Estate Egypt, are keen to update it constantly to keep the customer informed of the real estate market changes.
Video
Map