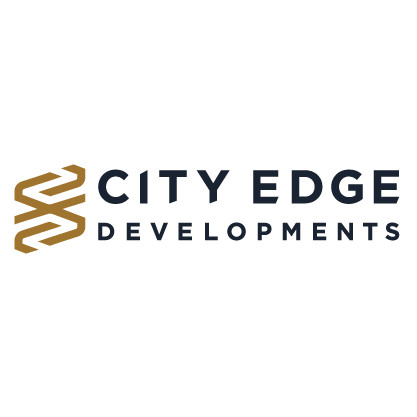 About Etapa Sheikh Zayed
Status
Under Construction
Project Name: Etapa.
About the Project: a high residential project by City Edge Developments located near Alexandria desert road and the ring road.
Etapa Location: located in Sheikh Zayed.
Etapa Space: 77 acres.
Units' Type: apartments - duplexes - twinhouses - townhouses - standalone villas.
Units' Space: starts from 216 m² up to 706 m².
Price per meter: starts from 16,000 EGP.
The Developer Name: City Edge Development.
Payment Methods: 5% downpayment for booking, 10% 3 months after contracting, 5% upon receipt, and installments up to 3 years.
About Etapa Sheikh Zayed
It is one of the important real estate and investment projects, where City Edge Developments is the executing company of the project, which has extensive experience in real estate development and cared about it to be a residential project with all the services available to achieve well-being, as it is a unique experience that conveys the character of life from Dubai to Egypt.
16% of the total project area is allocated to residential units and the rest of the area for green spaces, facilities, and services for all customers to enjoy the landscapes and green spaces.
About the developer and its previous projects
City Edge Developments is one of the largest real estate developers that reflects outstanding real estate objectives in the real estate market, as it is the result of a collaboration between the Urban Communities Authority, The Holding Company for Development and Investment and Housing and Development Bank. City Edge has been founded in 2017 to execute luxurious and sophisticated multi-use residential projects and he company strives to provide the best models to its customers, and every new, advanced and innovative thought in the real estate world in order to provide all the needs and requirements of customers.
City Edge has also been very interested in working to win the trust of its customers and provide the most important projects that provide a high life and a bright future for all individuals, the most important of these projects including:
Read more about the project
Etapa City Edge Location
City Edge has been interested in making the Compound located close to all the vital and major areas located in Sheikh Zayed City, near the ring road and close to Alexandria desert road.
The project is located close to Al Rabwa Village and minutes from Saudi Markt Sheikh Zayed and is close to Allegria Sodic compound.
Major Services in Etapa Sheikh Zayed
There are international schools and Canadian University.
It is near Cairo University.
It is close to many entertainment services such as The Mall of Egypt and Mall of Arabia.
Sheikh Zayed City is close to the desert road, the ring road and Al-Haram.
A club House.
A recreational area for kids & vast green spaces.
A social building.
Equipped Gym.
High-level Spa.
Sports playgrounds.
Swimming pools with different playgrounds.
24/7 security and guarding.
A large commercial area.
A restaurant and cafes area.
Private Garage.
To know more about the Sheikh Zayed compounds and for booking your <<press here now >>
Units spaces and types within Etapa Compound
The compound is built on an area of up to 77 acres, with only 16% of its total area being built.
The residential units range from apartments - duplexes - townhouses - twin houses - standalone villas with different spaces ranging from 216 square meters up to 706 square meters as follows:
duplexes (with land area starts from 216 m² up to 240 m²).
townhouses (with land area starts from 193 m² up to 475 m²).
twinhouses (with land area starts from 278 m² up to 383 m²).
standalone villas (with land area starts from 390 m² up to 706 m²).
Prices and payment systems in Etapa Compound
Units price starts from 4,908,915 EGP.
There are many payment features so that the customer feels comfortable when buying his residential by
5% downpayment for booking.
10% 3 months after contracting.
5% upon receipt.
installments up to 3 years.
The Delivery Date of Etapa Units
Units shall be delivered within 3 years of the date of the contract.
Note that the prices and spaces mentioned herein are for the first half of 2019, and therefore it is changeable, and we, Real Estate Egypt, are keen to update the spaces and the list of residential and commercial units' types and prices constantly to keep the customer informed of the real estate market changes.
Amenities

Security

Playgrounds

Swimming pools

Shopping center

Commercial area

Social Club

Health club and Spa

Water Fountains

Aqua park
Other Projects in the Same Area