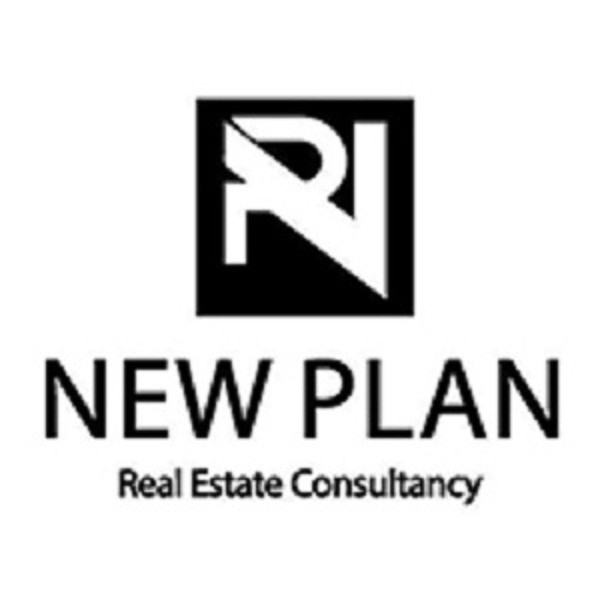 About Atika New Capital Compound
Status
Under Construction
Project Name: Atika.
About Project: It is a luxury residential project designed in the Greek style where it has many amenities and comfort in a privileged location away from overcrowding and crowds.
Atika Location: Located in the heart of the New Capital at R7, plot G1.
Atika Space: 35 acres.
The Developer Name: New Plan Development.
Units Type: Apartments - Duplexes - Penthouses.
Price per meter: it starts from 13500 EGP up to 15500 EGP.
Apartments Space: starts from 70 m² up to 180 m².
Duplex Space: starts from 160 m² up to 280 m².
Payment Systems: 0% up to 10% downpayment and with various installment period starts from 4 years up to 7 years, there are also discount rates on some payment systems.
New Plan always impresses its customers! "Atika" Administrative Capital is the second to be launched in the Administrative Capital after the great success of its first project, "Serrano" compound.
This project offers you a creative location within the Capital with luxurious residential units of various sizes and Super Lux finishing to choose from what suits you with the availability of high-end design.
As for the location, the customer will not find a residential location in the heart of the capital better than this, as the compound is located in the 7th residential district R7 plot G1, next to "Midtown Sky" and close to "Serrano" compound New Administrative Capital.
Invest and enjoy a quiet residential life in Atika by communicating with us now!
Atika New administrative Capital
Atika Compound is one of the luxurious real estate projects that is characterized by a unique and distinct strategic location in the heart of the New Administrative Capital and includes many luxury apartments with various spaces and exquisite designs at the highest level of sophistication and luxury. It is also one of the outstanding projects where the real estate developer has been interested in allocating a large area of the project for amenities for you away from congestion and traffic in other cities.
Atika New Capital is a very distinctive compound where all the residential units have been designed with a Greek-style which combines simplicity and sophistication. As for the meaning of the word, Atika, is a Greek word originally and shows the beautiful thing, and the design of residential buildings is characterized by distinctive real estate design, each floor consists of 5 or 6 apartments.
It also has three-floors buildings consisting of duplex apartments on the ground floor and second floor, as well as penthouses with a private garden and swimming pools for duplexes, penthouses, and duplex apartments.
For More information about the best New Administrative Capital compounds, Click Here
About the Developer of Atika Administrative Capital
The Owner of Atika is New Plan Development, one of the highly distinguished and well-known companies, and this project is its second project after achieving great success in its first project Serrano New Administrative Capital.
New Plan Development real estate investment amount is more than 2 billion USD and operates in many diverse areas, but the company has only recently entered the real estate business.
Previous projects of New Plan Development:
Home Hotel project in Sharm El-Sheikh and many luxury residential buildings
Serrano New Administrative Capital.
Ministry of Health building in Riyadh.
Read more about the project
Atika New Plan Development Location
Atika New Administrative Capital is located in the highest areas in the heart of the New Capital, specifically in the 7th district of G1. The developer has been keen to choose a unique location near the ministries and government buildings in front of Vinci Compound and close to the British University and the Green River.
It is also close to important strategic sites near important main roads and axis and overlooks the central axis.
Features of life within Atika Compound
Vast green spaces and water bodies ensure that your unit will enjoy a charming view.
The compound is located on a 134 m² main street.
Kids area.
Clubhouse.
A huge sports club with a variety of playgrounds for all the different sports activities.
A shopping mall.
There is a full-service area with a range of international cafes and restaurants.
It has swimming pools of various spaces in order to suit all ages.
There is a trained 24-hour security team, and the compound is equipped with surveillance cameras for more security.
There is a track dedicated to walking, running and cycling.
Gym and Spa.
Spaces and division of residential units
Atika project is about 35 acres, but the construction is only 22.5% of the total area and the rest has been allocated for luxury and comfort amenities. Inside the compound, you can get a high-end residential unit that ranges from luxury apartments, duplexes and penthouses with Super Lux finishings.
The apartment space within Atika starts from 70 m² to 180 m², and the distribution of the spaces is as follows:
One-room studio apartments with space up to 70 m².
Two-rooms apartments with a space of 110 m².
Three-rooms apartments with a space of 140 m².
Penthouses and duplexes with spaces start from 160 m² up to 280 m².
Prices of residential units and price per meter
The price per meter within Atika Compound starts from 13,500 up to 15,000 EGP.
Prices within Atika Compound are extremely competitive with many services and unique and high-end designs offered by the project.
The real estate developer has decided that the fully finished residential units will be delivered with world-class kitchen cabinets.
Payment Systems
The owner company has put in place many payment systems as follows:
0% downpayment and installments up to 4 years with a 2% discount.
0% downpayment and installments up to 5 years with a 5% discount.
5% downpayment and installments up to 6 years.
10% downpayment and installments up to 7 years.
Note that the prices and spaces mentioned herein are for the first half of 2019, and therefore it is changeable, and we, Real Estate Egypt, are keen to update the spaces and the list of residential and commercial units' types and prices constantly to keep the customer informed of the real estate market changes.
Amenities

Security

Playgrounds

Swimming pools

Shopping center

Commercial area

Mosque

Social Club
Other Projects in the Same Area