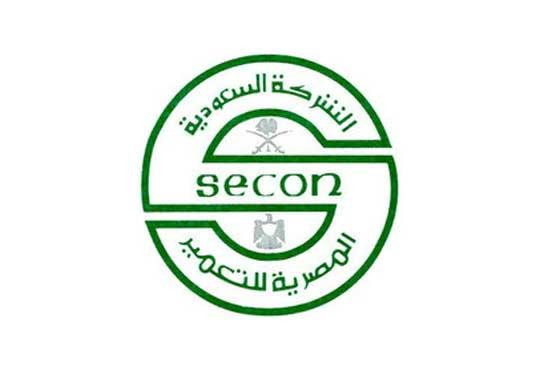 Bleu Vert New Capital Compound
Secon
3 Properties
From 1,600,000 EGP
About Bleu Vert New Capital Compound
Status
Under Construction
Available Properties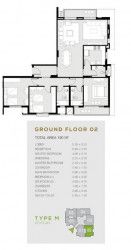 Apartment for sale in Blue Vert New Capital
Show price
Project Name: Bleu Vert.
About Project: A fully integrated residential compound by Secon - Saudi Egyptian Construction Company located directly next to IL Bosco Compound.
Bleu Vert Location: in the Administrative Capital on Muhammed Bin Zayed south axis.
Bleu Vert Space: 70 acres.
Units' Type: apartments - villas.
Units' Space: starts from 140 m² up to 200 m².
Price per meter: starts from 14000 EGP to 15000 EGP for fully-finished units.
The Executing Company: SECON - Saudi-Egyptian Construction Company.
Payment Methods: 5% or 10% booking downpayment and another payment after three months, and installments up to 7 years.
Secon - Saudi Egyptian Construction Company is once again with its wise and meticulous planning presenting us its latest integrated residential construction project, "Blue Vert" in the New Administrative Capital, to impress us with the ingenuity of the choice of the outstanding location and the splendor of the high-end residential architecture designs.
This project includes a variety of residential units, including apartments, villas of different sizes and facilities in payment methods.
So it's more than just a residential compound, it's an integrated city that includes all the luxury services you aspire to.
The compound located in a quiet and lively area close to some landmarks and important facilities, it is only 5 minutes apart from the Cathedral of the Nativity, as well as close to Almasa Hotel.
The Compound is located specifically in E8 on "Bin Zayed" axis directly in the heart of R7.
contact us for more details!
Bleu Vert New Administrative Capital
Bleu Vert New Capital is one of the largest projects being built in the heart of the New Administrative Capital as it includes many shops, green spaces and amenities by one of the leading real estate companies, Secon - Saudi Egyptian Construction Company.
Bleu Vert is one of the most outstanding projects as it is located in the New Capital.
The project is built on 70 acres, the developer has allocated most of the project for the green spaces and amenities, the rest for the residential units.
Click Here to know more about New Administrative Capital Compounds
About the Owner and its previous projects
Bleu-Vert Compound is one of the projects owned by (SECON) Saudi Egyptian Construction Company, one of the major companies with long experience in real estate investments since it was founded in 1975.
It is one of the joint ventures between the Egyptian government and Saudi Arabia with a large capital of million dollars, and the company has executed many tourism and real estate projects.
The company previous projects include:
Jayd New Cairo Compound.
El Obour City.
New Cairo City.
SECON Riyadh Project.
Durra Assiut project.
Secon Nile Towers Maadi.
Damietta Resort Project.
Lake Dream Compound.
SECON Residence Alexandria.
Sawary New Alexandria.
Read more about the project
Location of Bleu Vert New Capital
It is located in the New Administrative Capital, as it is located in the heart of the R7 region with E8 on Muhammed Bin Zayed axis right close to many places, including:
IL Bosco compound and Stella Park.
The Green River and Al Sefarat Neighbourhood.
In front of the government quarter and Expo City.
The Cathedral and the Administrative Area.
Al Masa Hotel and Talaat Moustafa Land.
Details of residential units in Bleu Vert Compound
The project is built on 70 acres divided into villas and apartments.
The project comprises 60 buildings, or about 1840 residential units with different areas, ranging from 150 square meters to 200 square meters.
The villas have the largest share of the project space, occupying about 60% of the project, while the apartments occupy about 40% of the remaining area allocated to the buildings, while the spaces are as follows:
The ground floor spaces range from 150 to 190 m².
Upper floors spaces start at 140 to 200 m².
Features of life & Services within Bleu Vert Administrative Capital
It provides you the following:
Great designs for residential units.
Green spaces and landscapes.
Many amenities such as a social club, a health club, a gym, and a spa.
Kids area.
Nursery.
Garages.
Sports grounds with large spaces dedicated to all sports.
Large shopping mall.
There are a large number of swimming pools of different spaces that suit adults and young people.
Barbecue areas.
24/7 security.
Artificial lakes and fountains.
Price per meter
The developer was keen to put up many prices for residential units within Bleu Vert project, as follows:
The price per meter starts from 14000 EGP up to 15000 EGP for fully finished units.
Payment Systems
The real estate developer has been keen to put in place many payment systems in order to suit everyone, as follows:
First System: 5% booking downpayment and another payment, 5%, after three months, and the remaining via installments up to 7 years.
Second System: 10% downpayment and the remaining via quarterly installments.
5% of the unit price is paid as a deposit for maintenance and barking.
The delivery date
Units shall be delivered in 2022.
Note that the prices and spaces mentioned herein are for the first half of 2019, and therefore it is changeable, and we, Real Estate Egypt, are keen to update the spaces and the list of residential and commercial units' types and prices constantly to keep the customer informed of the real estate market changes.
Amenities

Security

Playgrounds

Swimming pools

Shopping center

Commercial area

Social Club

Health club and Spa

Water Fountains

Aqua park
Other Projects in the Same Area