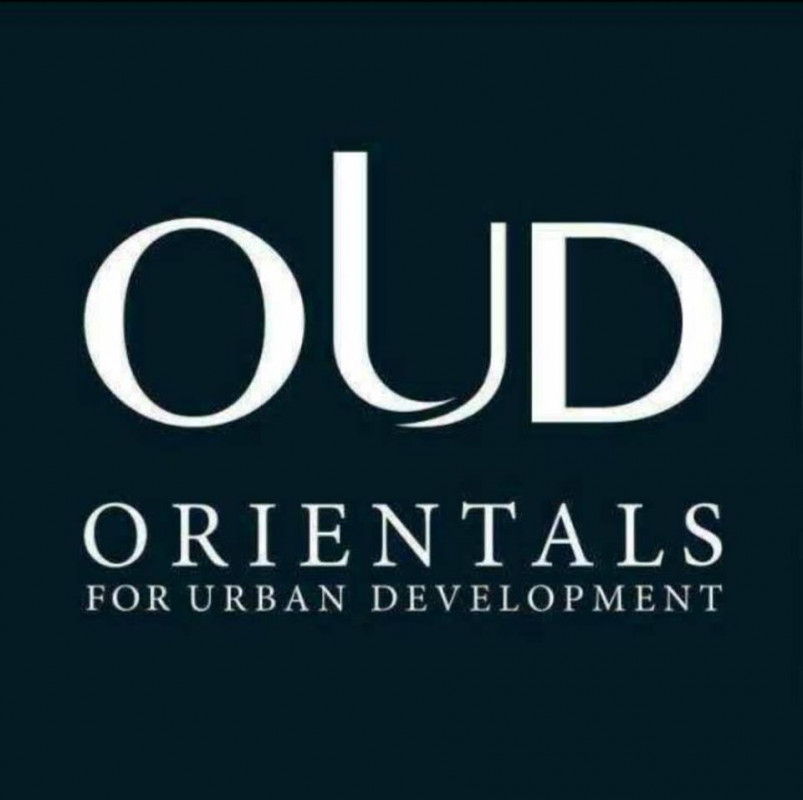 About Jnoub New Capital Compound
Status
Under Construction
Project Name: Jnoub .
About Project: A residential compound consisting of buildings overlooking 5 corners of the Administrative Capital is one of the distinctive projects of the Orientals for Urban Development - OUD.
Jnoup Location: The residential neighborhood in front of the Diplomatic quarter in plot G6.
Jnoup Space: 48 acres.
The Developer Name: Orientals for Urban Development - OUD.
Units' Type: Apartments - Villas
Units' Space: It starts from 130 m² up to 180 m².
Villas' Space: It starts from 250 m² up to 500 m².
Payment Methods: 10% downpayment and installments up to 7 years.
Jnoub New Capital
J'noub Compound has many features that make it stand out among other residential compounds as it overlooks 5 corners of the New Capital, with fewer buildings and fewer residents than any other compound, in addition to the exceptional services provided by the compound.
This project is located in the 7th residential district directly in front of the diplomatic quarter, which ensures a high lifestyle and a social level suitable for the residents of the Compound and overlooks the two most important axis of the New Capital, namely the regional ring road and Ain Sokhna road.
The compound has parking in larger numbers than the number of units and a special road for each group of buildings, building with environmentally friendly materials and using solar panels to generate electricity in services and internal roads, as well as a social club with an area of 300 m², a commercial mall, and artificial lakes.
J'noub Administrative Capital is one of the most beautiful residential buildings in the Administrative capital with a privileged location and has a small number of buildings allowing for large areas of greenery, playgrounds, and amenities, and this distinctive site has been chosen for further luxury.
Project Location
Janoub compound is located in the seventh residential district in front of the Diplomatic Quarter in plot G6, between Al Sefarat neighborhood and the Olympic area close to the ministries.
Read more about the project
Details about Jnoub Project
The real estate developer has set up three main gateways with a view of the bridges and Lake View.
A large area of 200,000 m² has been allocated for the project.
It has more than 20 buildings designed at the latest international systems.
The spaces between the buildings range from 18 to 35 m².
It is surrounded by a concrete wall for further security and privacy with a length of up to 3.5 m².
Major Details about The Executing Company
This project has been implemented by one of the leading companies in the field of real estate development, Orientals for Urban Development OUD, which was founded since 1994 and the chairman of the board of directors is Engineer Mohamed Farid, Orientals for Urban Development OUD is one of the branches of Orientals Weavers Group, as the company has established many real estate projects in Egypt, where they pumped a huge amount to invest in many areas such as tourism and have other contributions in the field of agriculture, knowing that this amount exceeded 3.5 billion USD. Among the projects implemented by Orientals for Urban Development OUD:
Azad Project.
Heliopolis Hills.
Al Yasmin Compound, the first residential compound in 10th of Ramadan City.
Dahyet Al Nakheel Shorouk City.
Fountain Park compound in 5th Settlement with the first dancing fountain.
The designer who designed this compound is the international designer Omar Aqeel, who has created a range of large projects such as Lake House, Hilton Alexandria in Borg Al Arab, Mangroovy El Gouna.
Specification of the apartments in Jnoub New Capital
The real estate developer has announced the completion of 70% of the apartments, which is estimated at 23.000 apartments, has been built on different spaces ranging from 130 m² up to 180 m², consisting of three rooms, reception, two bathrooms, and a kitchen with a balcony.
As for the villas, its space starts from 250 m² up to 500 m².
More About The Best Compounds In The Administrative Capital
Life and Amenities in Jnoub Administrative Capital
It provides you a wide range of amenities and services, as follows:
It provides you with a special route for each group of residential units to ensure the safety of the residents as well as to work to reduce traffic.
It has a social club with an area of ​​3,000 meters.
Artificial lakes and water bodies.
Sports playgrounds, football playgrounds, and running and walking tracks.
Garage for each unit.
Various swimming pools for women.
Public gardens and gardens for kids.
Spa, Gym & Spa.
Many mosques and the most prominent of these mosques is Al-Fattah Al-Alim mosque.
Cathedral under construction.
Shopping mall, restaurants, and cafes.
Close to schools and international.
24/7 Security and guarding with surveillance cameras.
The Residential Units in Jnoub OUD
J'noub compound extends over an area of ​​48 acres and includes 23 residential buildings that have been built in different forms and 90% of these buildings overlooking the artificial lakes and green spaces.
Each building has a ground floor and 7 upper floors.
Each block contains three buildings and each building has a separate entrance.
Each floor has 4 apartments and has its own entrance with 2 elevators, 2 main stairways, one for emergency.
Prices within Jnoup New Capital
The real estate developer has been keen to develop a unique and distinct pricing plan in order to suit many classes and the price per meter starts from 10.000 EGP up to 13.000 EGP, as for the apartments prices and the payment plan is as follows:
Apartments prices range from 1.300.000 EGP up to 1.800.000 EGP.
Standalone villas prices range from 2.500.000 EGP up to 6.500.000 EGP.
You can pay 10% downpayment and installments up to 7 years.
The delivery date of the residential units:
The real estate developer has decided that the delivery date of residential units shall be in 2022.
Note that the prices and spaces mentioned herein are for the first half of 2019, and therefore it is changeable, and we, Real Estate Egypt, are keen to update the spaces and the list of residential and commercial units' types and prices constantly to keep the customer informed of the real estate market changes.
Amenities

Security

Playgrounds

Swimming pools

Shopping center

Commercial area

Mosque

Social Club

Health club and Spa
Other Projects in the Same Area