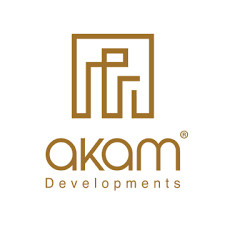 About Scenario New Capital Compound
Status
Under Construction
Project Name: Scenario.
About Project: It is a residential project by Akam Development located near the AUC and Expo City.
Scenario Location: Located in the New Administrative Capital - R7.
Scenario Space: 39 acres.
The Developer Name: Akam Development.
Units' Type: apartments - hotel apartments - duplexes - penthouses.
Units' Space: It starts from 130 m² up to 370 m².
Price per meter: starts from 11500 EGP.
Payment Methods: Different payment systems are available where the downpayment starts from 0% up to 25% with different installment periods starting from 7 years up to 10 years.
Are you looking for ultimate luxury? You'll find it in your hands in Scenario New Capital project.
It is one of the projects of the giant AKAM company and is one of the most integrated compounds of the Administrative Capital to suit the ideal family and social life of customers as it has everything the father of the family wants for himself and his family.
It is located in the most dynamic location in the New Capital, R7 region in plot A2, close to many other distinctive compounds such as Midtown Sky, IL Bosco, Anakaji, and Almasa Hotel.
The executing company has established the project on an area of up to 39 acres, 19% for buildings and the rest for green spaces, services, swimming pools, and artificial lakes.
This distinguishes "Scenario" project from another by providing well-being and comfort.
Scenario Compound in New Capital
Scenario compound is the latest real estate project implemented by AKAM Development, one of the leading companies with a long history in the real estate field in the Middle East. The company has announced the start of the implementation of this project at the highest level and incorporated many properties in order to make this compound the land of dreams you're looking for.
Scenario New Capital Egypt located on 39 acres but the real estate developer has decided to build on only 19% of the total area and the rest is for services, green spaces, landscapes, theaters, and other services.
The project is divided into several luxury residential units that vary among "apartments, hotel apartments, duplexes, and penthouses", each with a distinctive view either on a swimming pool or on the green spaces and gardens.
About the Real Estate Developer of Scenario Administrative Capital
Akam Development is an Egyptian joint-stock company with 4 companies, namely, Residence and Benayat, Egyptian Companies, a Saudi company, and Faisal Bank, It has carried out a wide range of real estate projects including:
Tivoli Hotel Hurghada.
A group of administrative and medical buildings in El Shorouk city and the 5th settlement.
Establishment of Mini Compound in Shorouk.
Development of Tulip Resort and Aroma Sokhna Resort.
As for the Saudi partner, has developed a lot of work at King Faisal University and worked with the Ministry of Housing, the Ministry of Defense and the Ministry of Economy.
Read more about the project
Scenario Akam Developments Location
It is located in one of the most prestigious locations in the Administrative Capital, specifically in the seventh residential neighborhood R7 next to the British University and in front of Fairgrounds and it is located near:
Al Sefarat neighborhood.
The Cathedral.
The governmental complex.
Five minutes from the Green River.
Near the Administrative Capital and the Presidential Palace.
Services Provided by Akam Scenario
The Compound provides you with all the services you are looking for in one place such as:
Green spaces and gardens for adults and others for kids.
Gym and Spa.
Health club.
Sports playgrounds for all sports activities such as football, basketball, tennis and golf courses.
An integrated commercial area that includes all world brands and international brands.
Cinema.
Private theater for parties.
Social Club.
Recreational parks with games for children.
Swimming pools and artificial lakes.
24/7 Security and guarding.
Information about the most important compounds in New Administrative Capital
Life Features in Scenario Administrative Capital
Scenario compound has a range of features such as:
The privileged location is close to all services, main roads, mosques, and the Cathedral.
The variety of spaces and types of residential units.
One of the advantages of this project is that it includes a cinema dedicated to the owners as well as a concert theater.
A fully integrated security system with 24-hour global surveillance cameras.
Artificial lakes and Crystal lagoons, a range of swimming pools in front of residential buildings to provide privacy and luxury to the residents.
Spaces within Scenario New Capital
Spaces within the compound start from 130 m² up to 370 m².
136 m² apartment consisting of 3 rooms and 2 bathrooms.
149 m² apartment consisting of 3 rooms and 2 bathrooms.
177 m² apartment consisting of 4 rooms and 2 bathrooms.
195 m² apartment consisting of 5 rooms and 2 bathrooms.
273 m² apartment consisting of 5 rooms and 3 bathrooms.
Prices of the Residential Units
The real estate developer has decided that the price shall be 11500 EGP per meter.
The unit price shall start from 1,500,000 EGP.
The 3-rooms apartments price shall start from 1,564,000 EGP up to 1,713,500 EGP.
The 4-bedrooms apartments price shall start from 2,035,500 EGP.
The 5-bedrooms apartments price shall start from 2,242,500 EGP.
As for the apartments consisting of 5 bedrooms and 3 bathrooms, with price starting from 3,139,500 up to 3,335,000 EGP.
Payment methods and the delivery date
You can receive your unit without downpayment and you can pay the unit cost via installments over 10 years.
There are also many payment systems as follows:
10% downpayment and installments up to 7 years.
15% downpayment and installments up to 8 years.
20% downpayment and installments up to 9 years.
25% downpayment and installments up to 10 years.
It is expected that the entire project will be completed and delivered to the owners at the beginning of 2022.
Note that the prices and spaces mentioned herein are for the first half of 2019, and therefore it is changeable, and we, Real Estate Egypt, are keen to update the spaces and the list of residential and commercial units' types and prices constantly to keep the customer informed of the real estate market changes.
Amenities

Security

Playgrounds

Swimming pools

Shopping center

Commercial area

Social Club

Health club and Spa

Water Fountains

Aqua park

Cinema
Other Projects in the Same Area