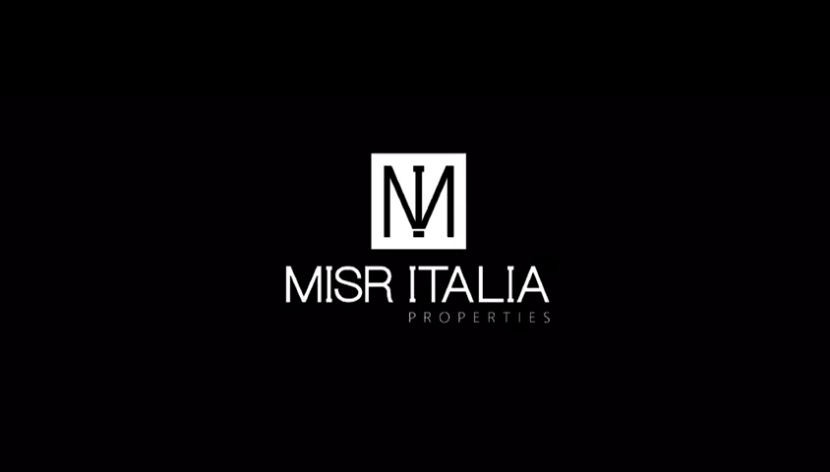 About IL Bosco New Capital Compound
Status
Under Construction
Project Name: IL Bosco.
About the Project: an integrated residential compound by Misr Italia located near the Presidential Palace and Academic Center.
IL Bosco Location: in the New Administrative Capital.
IL Bosco Space: 200 acres.
Units Type: apartments - standalone villas - twin houses.
Units Space: it starts from 121 m² up to 530 m².
IL Bosco Prices: it starts from 9000 EGP up to 12000 EGP.
The Developer Name: Misr Italia.
Payment Methods: there are two payment systems:
10% downpayment and installments up to 7 years.
Payment of the unit value over 9 years with annual interest.
IL Bosco Compound in New Capital
Il Bosco Compound is one of the most important real estate projects established in the New Administrative Capital, one of the projects belonging to "Misr Italia Real Estate", one of the largest real estate developers in the Middle East, which has established a large range of projects in Cairo and the North Coast And the different governorates of Egypt.
The project was built on a huge area of 200 acres, but the actual construction was done on only 20% and the rest consisted of services, restrooms, gardens and green spaces.
Il Bosco Location
Misr Italia Il Bosco has a very distinctive location in the New Administrative Capital, specifically on the main Mohammed Bin Zayed Road, directly next to the Presidential Palace, the Convention Center, and the airport. The most prominent places nearby are as follows:
Capital Administrative Center.
Green River.
Almasa Hotel.
Medical Area.
Opera House and Diplomatic Area.
Conference Center.
Expo City.
Academic Center.
Read more about the project
Design of IL Bosco New capital
The project has been divided into residential apartments - twin houses - standalone villas in different areas, which are suitable for the size and nature of all families. It was built in American style and is a large building surrounded by a wall and a lot of green spaces.
The project has been designed with great design and has left you the interior design in order to suit you, and this is the best design of the project where each person has its own taste and style, and this is the nature of Misr Italia and looking for everything new in design, location or choice of upscale location.
The construction of the project was completed on a very large area of ​​200 acres but the actual construction was only 20%, and the rest are services, restrooms, and gardens.
The executive company of IL Bosco Compound
Misr Italia is one of the largest real estate companies in the Middle East and has established a wide range of real estate projects such as:
Kai Sokhna Ain Sokhna Resort.
Kai North Coast project.
La Nouva Vista compound New Cairo.
Vinci New Capital Compound.
Cairo Business Park.
Vinci Street New Capital Mall.
Mousa Coast Village.
Il Bosco City Mostakbal City.
For More information about the best New capital compounds, Click Here
Services and amenities
The real estate developer has been keen to provide a wide range of amenities and well-being of the owners of residential units in order to be a project as a city integrated services, including the following:
Gym and Spa.
Clubhouse.
Public gardens and private gardens for children.
An international shopping center covering an area of ​​90 thousand square meters.
Water bodies and artificial lakes.
Playgrounds for various sports activities such as "Football, Basketball, Tennis, Volleyball".
An international cultural center covering an area of ​​10,000 square meters.
International restaurants and cafes and a private garage for each unit.
It is surrounded by a large wall.
Security, guard and surveillance cameras.
Major Features of IL Bosco Misr Italia
This project is one of the distinctive projects for the following features which will only be acquired with Misr Italia:
The real estate developer has provided you with various payment systems that you can choose from according to your needs.
All apartments enjoy privacy and a privileged location close to all services and international schools.
For the first time in the Black East, the real estate developer, Misr Italia, introduces the concept of the vertical forest, which is to surround residential towers with certain types of plants that reduce pollution and increase oxygen, thus providing you and your family with a healthy atmosphere.
Units Space and Details within IL Bosco Administrative Capital
Egypt has been keen to provide its customers with all their wishes of different areas and units as the Compound contains:
Apartments ranging from 2 to 3 rooms with spaces ranging from 121 m² up to 194 m².
Twin Houses space starts from 254 m² up to 380 m² buildings only in addition to gardens.
Villas space starts from 380 m² up to 530 square meters.
Il Bosco New Capital Prices
The cost per meter in Il Bosco varies depending on the finishing, but the most important feature of Il Bosco project is that it offers you the lowest prices in the New Administrative Capital and you can also contract with the lowest booking also only 10% of the total unit.
The meter price starts from 9,000 EGP up to 12,000 EGP depending on the phase and location of the residential unit.
The Payment Systems and the Delivery Date
There are two payment systems:
First System: 10% downpayment and installments up to 7 years.
Second Payment: Payment of the unit value over 9 years with annual interest.
All units in the compound shall be delivered within 3 years in 2022.
Note that the prices and spaces mentioned herein are for the first half of 2019, and therefore it is changeable, and we, Real Estate Egypt, are keen to update the spaces and the list of residential and commercial units' types and prices constantly to keep the customer informed of the real estate market changes.
Amenities

Security

Playgrounds

Swimming pools

Shopping center

Commercial area

Social Club

Health club and Spa

Water Fountains

Aqua park
Other Projects in the Same Area